Mauricio Pochettino happy for Tottenham players to celebrate with dressing room music
By Husmukh Kerai
Last Updated: 15/12/17 11:37pm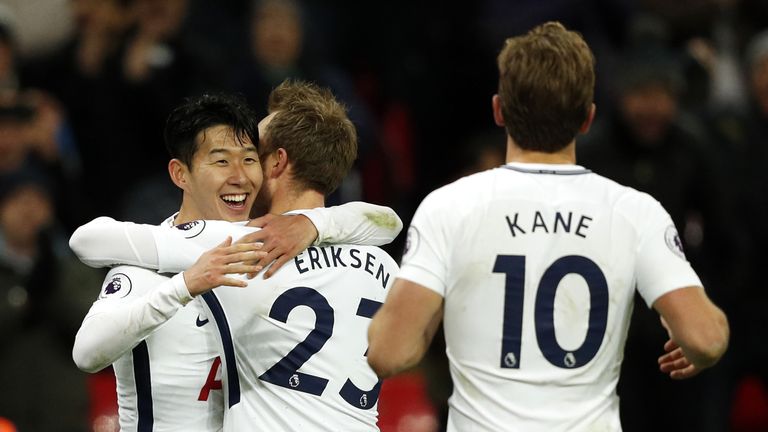 Mauricio Pochettino says he does not mind if his Tottenham players celebrate a win over Manchester City with music in the dressing room.
Manchester City's dressing room celebrations following their 2-1 win against Manchester United reportedly sparked a tunnel fracas at Old Trafford.
Sky Sports News understands United manager Jose Mourinho was irked by the loud music from City's open dressing room as he made his way to his post-match press conference and an altercation followed when he made his feelings known to City goalkeeper Ederson.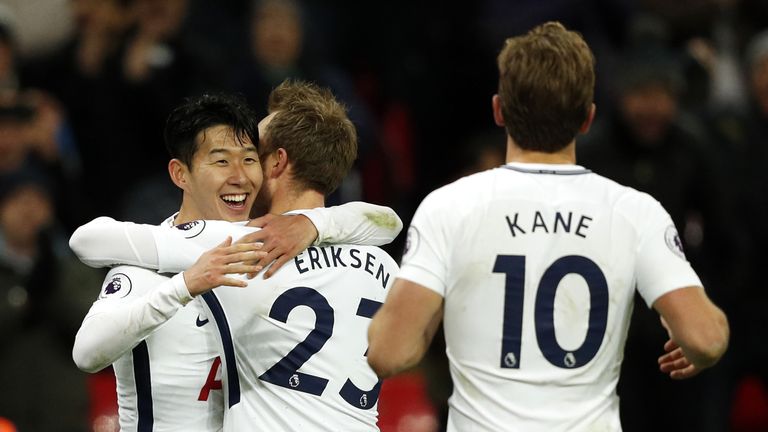 Tottenham travel to the Etihad Stadium on Saturday hoping to end the Premier League leaders' record-breaking 15-match winning run, and Pochettino says he will not stop his players' celebrations if they manage to do so.
"I wish for that," Pochettino said.
"I am never [going to complain] if another team celebrate because sometimes it's good, when you lose, and you hear all that happens in another changing room, it's good to feel the pain.
"With respect of course, because it's always about respect, but sometimes it's good to listen. Then you think 'if we run more, and we play better and we care more.'
"Come on, maybe we need to translate that feeling to the opposite changing room."
When asked if there is now a psychological hurdle to overcome against runaway leaders City, Pochettino referenced Tottenham's unbeaten final season at White Hart Lane.
"I agree with you in terms of the aura," Pochettino said.
"For us, we felt the same last season at White Hart Lane - that something special happened around the team.
"I think it was a player a week or two ago that said 'Wow, I remember last season, we always start 1-0 up at White Hart Lane because something special was happening'. And for the opponent, it was tough to play against us.
"But now, of course, City are doing fantastic. The respect of the opponents and everyone is massive, and yes, we feel the same - that we respect our opponent, it's so important - but in the end, we're going there to fight, to kill them and try to win. That is the most important."