Tottenham protecting Toby Alderweireld's career with steady injury rehab, says Mauricio Pochettino
By Lyall Thomas
Last Updated: 12/02/18 11:23pm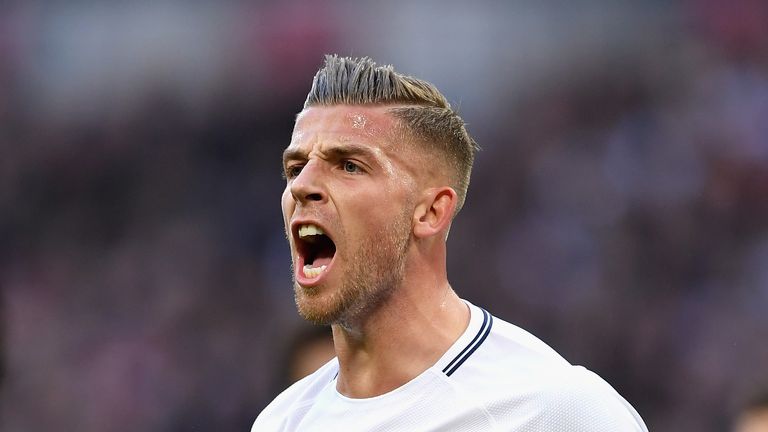 Mauricio Pochettino insists Tottenham are protecting Toby Alderweireld's career by steadily reintegrating him into first-team football.
The 28-year-old centre-back has been left out of the travelling squad to face Juventus in the Champions League last 16 despite declaring himself "fit and ready" almost three weeks ago, exclusively to Sky Sports News.
Pochettino says everyone is frustrated that Alderweireld, who has been in protracted talks over a new contract for almost a year, cannot yet feature despite playing 90 minutes in the FA Cup against Newport last week.
But Pochettino insists it is part of a plan to ensure he can rediscover his best without a recurrence of a "massive" hamstring injury and Alderweireld was told this in a two-hour conversation between the pair and assistant Jesus Perez.
"From day one our idea is to create a plan to help him, because that's the most important thing," Pochettino told a press conference ahead of the last-16 clash at the Juventus Stadium on Tuesday.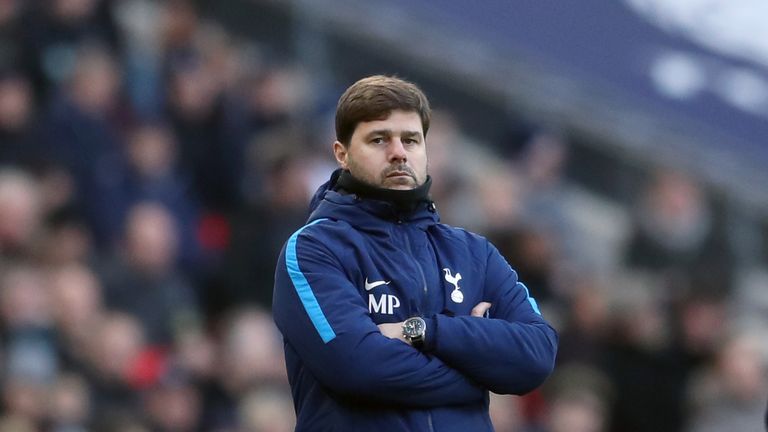 "He is 28 and it was a massive injury that we need to care about, because we could not put at risk his career. We designed a plan to try to provide him with the best tools to recover as soon as possible and be stronger than before.
"In that period that he started to work with the team, under our judgement, he needs to build his fitness slowly. He needs to work hard. To play this type of game (against Juventus) you need to be 200 per cent.
"It's not the same as training to compete, and that's why we are caring about him with our plan, to try for him in to be at a high level of condition again, (and) can be competing for one place in the starting eleven.
"That is always what we try to do with different players. Of course we are sorry for him because when you miss some games like Arsenal or the Champions League, and we work a lot to play this type of game, I can understand that (he is frustrated). We are frustrated too because, when you cannot play, it is difficult to accept.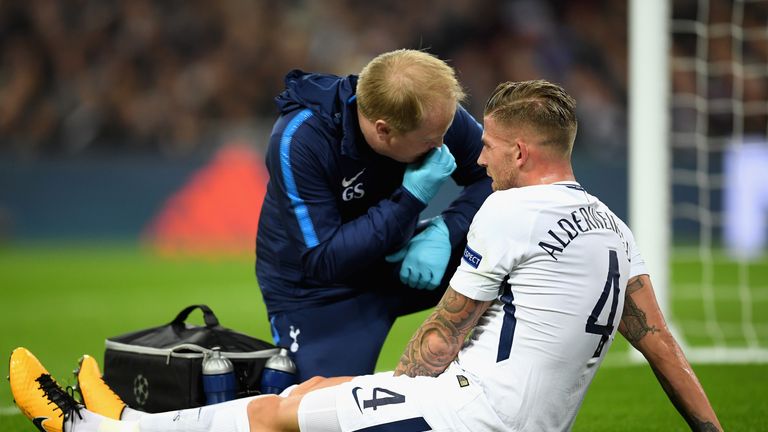 "But I think in front, in his career, is of course a very important game but, sure he is going to have the opportunity and be strong after the injury, but we need to apply our common sense and be careful in the way that we are going to use him in the first few weeks after he is fit for training.
"We were lucky to have the replay against Newport for him to feel the competition. It's all going well. He will be part of the team to face Rochdale next Sunday and then we are going to assess him day-by-day."
Pochettino confirmed he has a fully-fit squad to face Juventus, and Juan Foyth and Kyle Walker-Peters were also left at home.