Tottenham duo Toby Alderweireld and Jan Vertonghen the world's best, says Tony Gale
By Danny Gallagher
Last Updated: 12/02/18 4:48pm
Toby Alderweireld and Jan Vertonghen are the best central defensive partnership in world football, according to Tony Gale.
The Belgian duo have formed the base of Spurs' back line for the past few seasons but Alderweireld has lost his place to summer signing Davinson Sanchez due to injury.
Alderweireld is not expected to be part of the squad travelling for the Champions League last-16 clash with Juventus on Tuesday, instead continuing his return to fitness in London.
Gale believes Alderweireld, who is yet to sign a new contract despite protracted talks, will be back in the Tottenham side once he is back to full fitness.
"Alderweireld and Vertonghen; I can't think of a centre-back partnership in the world that's as good as those two," Gale told Premier League Daily on Sky Sports News.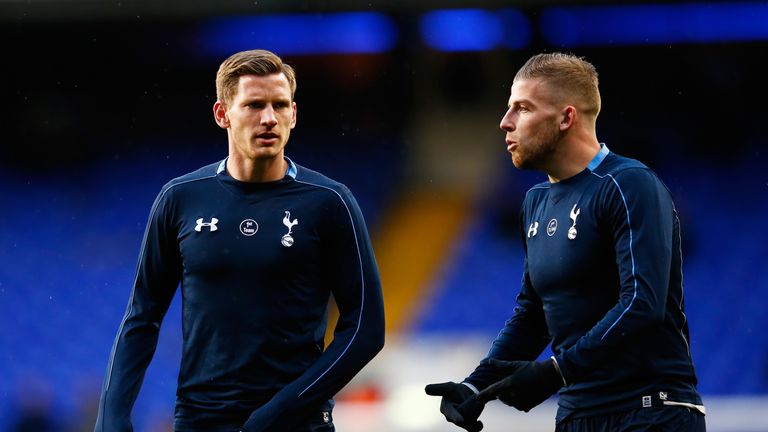 "They've got great all-round games, both defensively and when they've got the ball as well.
"Only they [Spurs] will know how Alderweireld's fitness is and a game against Newport is not the same as playing Arsenal or Juventus, so they are in the enviable position of being able to wait because Sanchez has done so well.
"But you only have to drop off against top quality sides once. When he's fit he'll be playing."
Alderweireld had been sidelined for three months with a hamstring injury but declared to Sky Sports News in January he was "fit, strong and ready to give 100 per cent" towards Spurs' fight for a top-four place.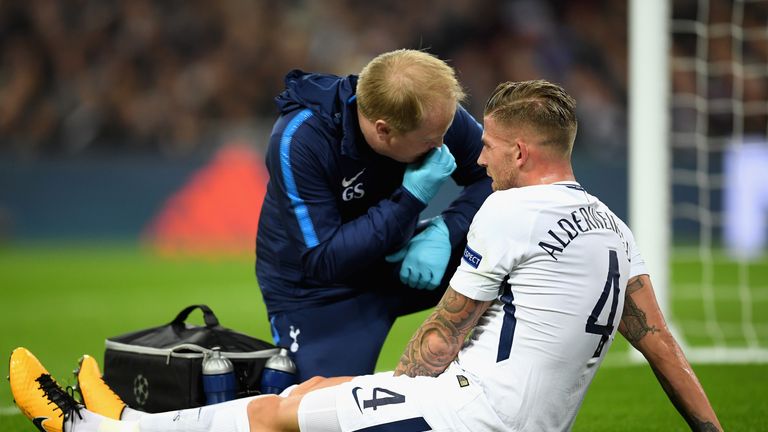 He has missed out on the squad for three successive Premier League games since, starting only in the FA Cup against Newport, and Gale admits his ongoing contract situation will be a concern for many Spurs fans.
"I think there's a little clause in his contract that may be in the back of everyone's mind," Gale said.
"At the end of the season, he might be moving on. If he does, what a loss, because if you've got two like that [Alderweireld and Vertonghen] you know you've got a stable unit because they are the best, they've got everything."
Alderweirled's current contract expires in 2019 and a clause states that, if a year-long extension is triggered, the player can leave for a fee of £25m up to 14 days prior to the 2019 summer transfer deadline.