Harry Kane insists Tottenham must win FA Cup for season to be regarded as a success
By Josh Frankland
Last Updated: 02/04/18 4:18pm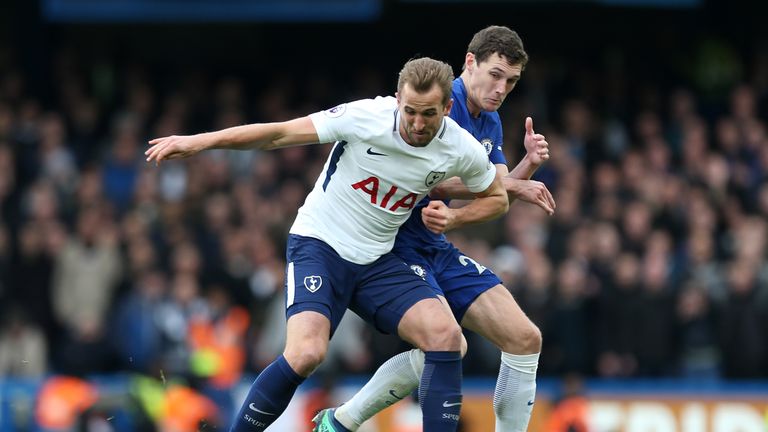 Harry Kane believes Champions League football is a must for Tottenham but insists the club need to lift the FA Cup to regard their season as a success.
Kane made an earlier than expected return to Spurs' squad during their 3-1 victory over Antonio Conte's Chelsea at Stamford Bridge.
The game marked Tottenham's first win away to Chelsea since 1990 and opened up an eight-point gap between the two clubs, meaning Mauricio Pochettino's side are one step closer to playing in the Champions League again next season.
"Champions League football is a must and we're in a great position," Kane said.
"I think we've got to try and win the FA Cup. If we do that, we can say it's been a very good season." Kane added.
"Obviously City have run away with the league this year, and fair play to them.
"But for us, it's about maintaining the Champions League every year and hopefully we can do that. We're in a comfortable position, we've got to go on and finish well.
"We don't just want to be a team that gets there one or two years and then falls off. We deserve to be there. We showed this year in the Champions League that we can compete with the best.
"It was disappointing to go out but we had some great results, so we want to be there again next year and do the same."