Exclusive: Mauricio Pochettino says he works like he'll be at Tottenham forever
Last Updated: 07/04/18 7:19am
In this day and age of hurried appointments and panic sackings, managers could be forgiven for having a short-term outlook.
But for Mauricio Pochettino and Tottenham, everything is for now and the future. Their state-of-the-art training ground and new stadium are a nod to their foundations, and steady Premier League form over the past three seasons suggests they're heading in the right direction on the pitch, too.
Any Spurs success or failure is frequently accompanied with the question: 'Can they keep him?' It's often reserved for players - Harry Kane, Dele Alli, Toby Alderweireld, Christian Eriksen and Co - but Pochettino's future has also been mooted.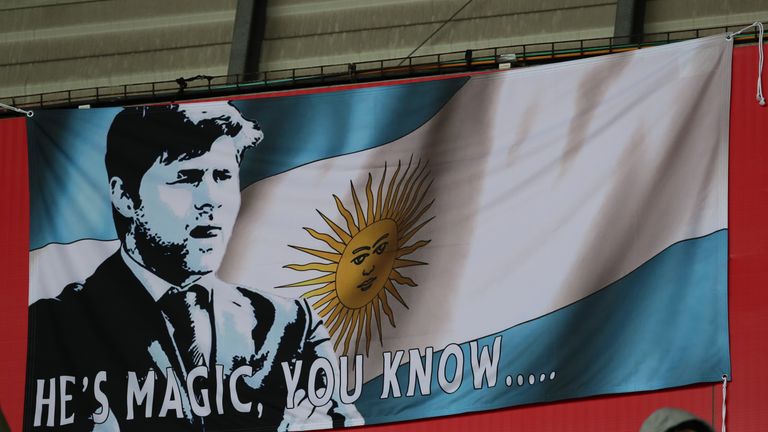 There was speculation earlier in the season that Real Madrid could be Pochettino's next destination, but the Argentine is at least working as though he'll be at Tottenham for decades to come.
In an exclusive interview with Soccer Saturday ahead of their clash at Stoke, Pochettino said: "It is always in my nature to work like you are going to be at the club forever, for your life. That is the commitment with the club, and to understand what the club expects from you, and try to deliver it for the club. That is our job.
"Every season I think we improve. We signed nearly four years ago, and from the beginning we tried to reduce the gap and create a project to arrive at a very position for the new stadium, and to have the possibility to fight to be in the Champions League.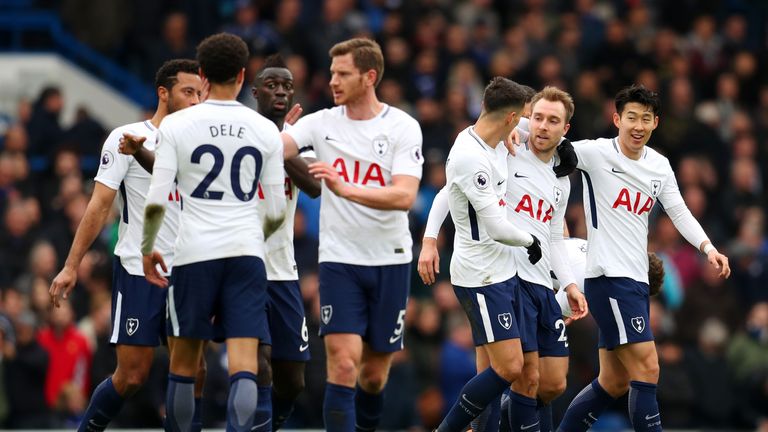 "We are ahead in that project. I think in the same way, the facilities the club is delivering for us is fantastic. We have one of the best training grounds in the world, and we are going to have one of the best stadiums. I think Tottenham is an exciting project, present and future."
Spurs are likely to head to their new stadium with Champions League qualification under their belt, sitting eight points above fifth-place Chelsea with seven games to go.
The stadium and the training ground are down to those above Pochettino, but how does he create a comfortable home for players at pitch level?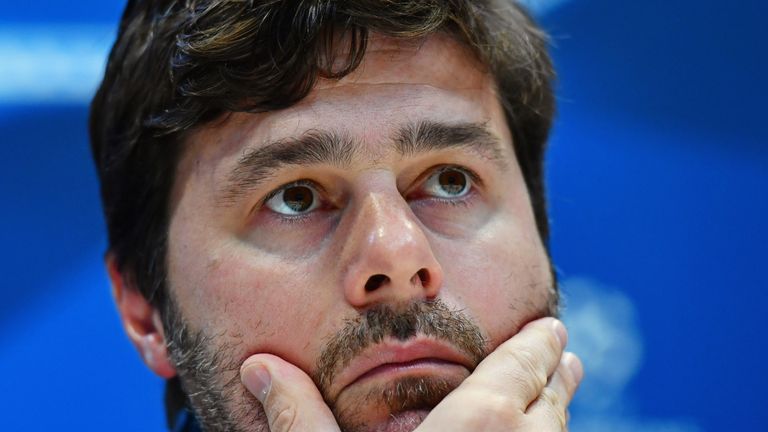 It is always in my nature to work like you are going to be at the club forever, for your life.
Mauricio Pochettino
For him, it's about encouraging education, whatever age the player is.
"I think the most important [thing] is to create a platform, create an institute where players we bring in feel comfortable.
"I think all the players need coaching; if you do not push the player they are going to be too comfortable. Always you need to push.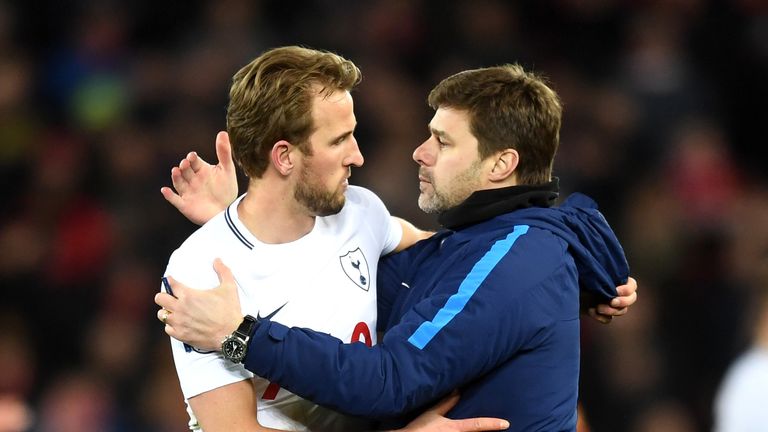 "I listen to players like [Giorgio] Chiellini recently, or a player that has finished their career like Rio Ferdinand, they say it is always about learning. Learn, learn, learn, every day.
"If you are 25, 30, 35, you need to think you can learn every day. If not, you are going to go backwards, and of course you are going to fail, and you begin to see the end of your career.
"That's the mentality we need, and a big percentage of our players have this mentality."
Watch the extended interview with Mauricio Pochettino on Soccer Saturday from midday on Sky Sports News.