Tottenham seek permission from EFL to use play Carabao Cup tie with Watford at Stadium MK
Last Updated: 30/08/18 9:06pm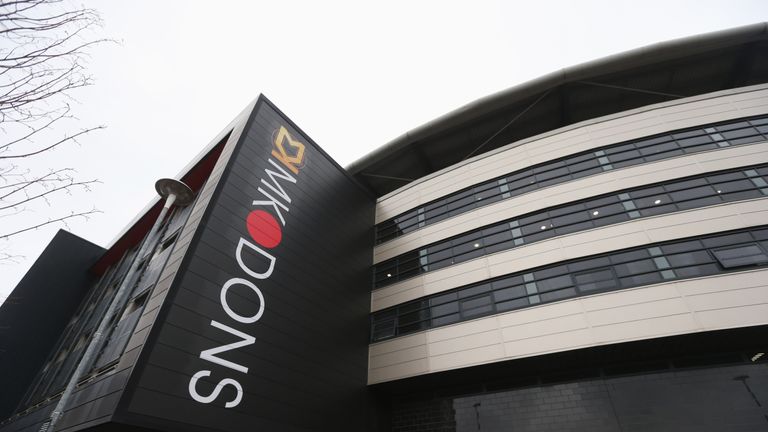 Tottenham have applied to the EFL for special dispensation to play their third-round Carabao Cup tie against Watford at Stadium MK.
The request was submitted in advance of Thursday's draw, which saw Spurs given a home tie, and will be considered by the EFL at its next meeting on September 6.
The game is scheduled to be played in the week commencing September 24.
With the club's new stadium not yet ready and Wembley unavailable, Spurs have been forced to consider alternative options and have settled on playing at the 30,500 capacity home of MK Dons in Milton Keynes.
Situated over 40 miles away from White Hart Lane, Spurs have acknowledged Stadium MK is not an ideal solution for many fans but the club feels it is the best option in the circumstances.
Tottenham said in a statement: "We appreciate that Stadium MK may not be an ideal destination for every fan to get to on a weekday evening, however the club felt it would not be beneficial to request a reverse of the fixture as it would have resulted in no more than a 10 per cent allocation of tickets for our supporters at the venue of our opponents.
"In contrast, we shall have a ticket allocation of up to 90 per cent at a neutral venue, ensuring greater access for our fans.
"Consideration was given to a number of different football stadia and for a variety of reasons - capacity, availability, facilities, accessibility, pitch quality and clubs still being in the competition themselves - it was simply not possible to secure a neutral venue within the M25.
"We are extremely conscious of having to ask our supporters to attend home matches at more than one venue and apologise for any inconvenience this may cause.
"Further details regarding the scheduling of our tie, along with ticketing, will follow in due course."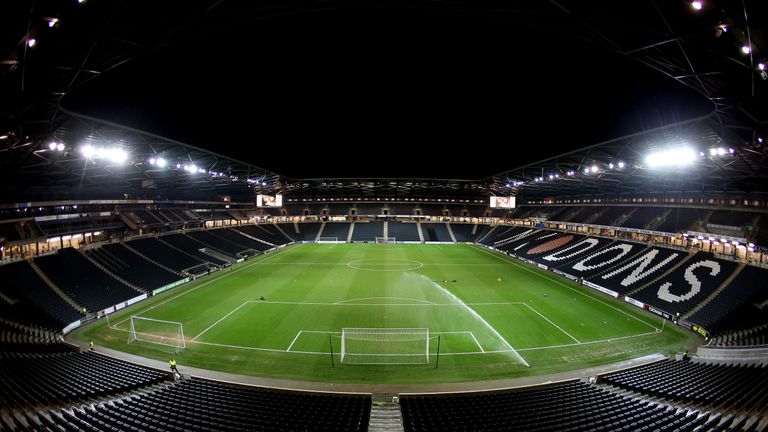 Later on Thursday, Tottenham Hotspur Supporters Trust (THST) released a statement expressing dismay at the club's decision to opt for Stadium MK.
THST urged Spurs fans to consider Wimbledon F.C.'s controversial relocation to Milton Keynes in 2004 when making their decision on whether to attend the match.
"The results of our survey showed a marginal preference for playing at an alternative home venue as opposed to flipping the tie (46 per cent v 43 per cent)," the statement on behalf of THST said.
"The club also had a strong preference for not giving up home advantage. And 70 per cent of fans in the survey wanted the alternative venue to be within the M25.
"We appreciate it was always going to be difficult to find a suitable venue within those parameters.
"As a supporters' organisation, we would obviously not be happy to see our club's home games moved to Stadium MK.
"Should the game go ahead, we would urge fans to consider the history of the MK club and the views of our friends at AFC Wimbledon.
"Board members of THST will not be attending the match if it is played at Stadium MK."