Mauricio Pochettino confident new Tottenham stadium will be ready by Christmas
By PA Sport
Last Updated: 26/09/18 10:20am
Mauricio Pochettino is confident Tottenham will have moved into their new stadium before the end of the year.
Spurs were supposed to have been playing in the 62,000-seater arena from the middle of this month but failures to "critical safety systems" meant their move date was delayed and they have yet to announce a new one.
They have a Premier League fixture against Manchester City booked in at Wembley on October 29, while they will also play all three of their Champions League home group games at the national stadium.
The club also opted to play its Carabao Cup third-round game against Watford 50 miles up the M1 in Milton Keynes on Wednesday.
Work is still going on at the site of their White Hart Lane stadium and Pochettino is hoping for an early Christmas present after recently discussing the topic with chairman Daniel Levy.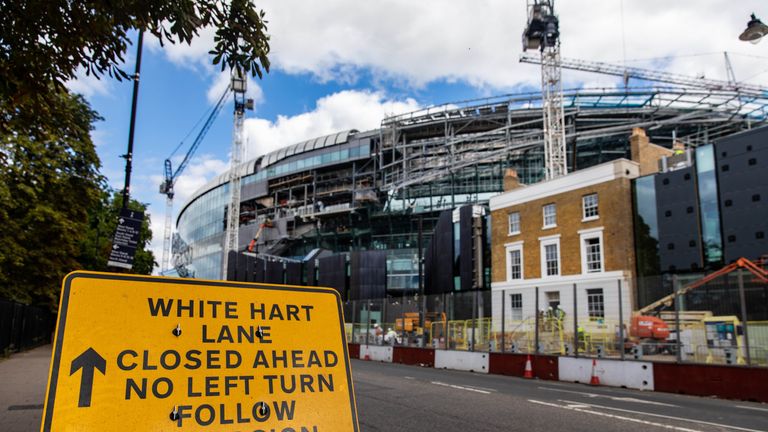 "I am confident. This year. I am confident this year," Pochettino said. "I had some private conversation with Daniel. I think they are confident.
"They are working hard to try to find the solution. I hope before the year, before Christmas, we can play. That's my wish.
"We have conversations every day. He [Levy] called me before training and on Monday we took a coffee here at the restaurant.
"Sometimes he tells me, sometimes he opens the conversation about the stadium, sometimes I open the conversation and say, 'Daniel, how is the stadium?' and sometimes it's tough to explain.
"But yes we hope and we heard before, I am very confident before the end of the year.
"I hope that after that comment Daniel doesn't kill me! 'Why you put this expectation on me?' He's going to kill me."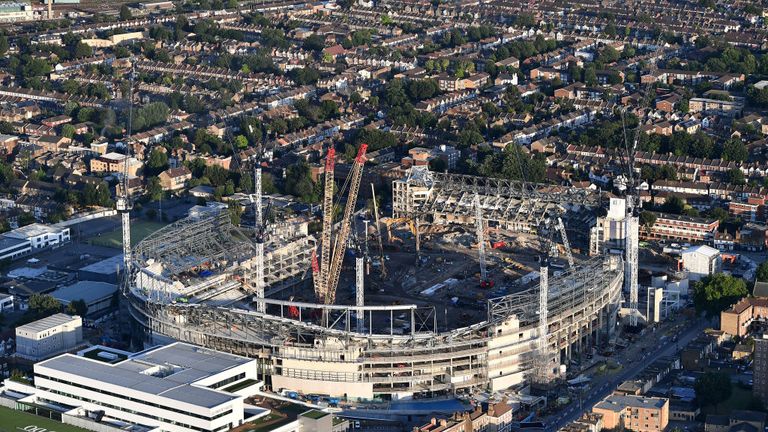 Despite reaching the final of this competition in his first year in charge, Pochettino has always shown some level of apathy towards it and is feeling no different this year, despite the public clamour for silverware.
"No, it is the same," he said. "First of all we need to finish the stadium and build the trophy cabinet.
"There will not be an excuse afterwards, we need to win trophies. It is no use having a massive house but being unable to put furniture inside.
"It is like buying a big car but not being able to put in petrol because you don't have the money.
"Or if I have a cow and no grass. Or I have the grass but no cow."