Toby Alderweireld says Tottenham need to take last step
Spurs face Wolves at Molineux on Saturday night, live on Sky Sports
Last Updated: 02/11/18 11:32am
The next step in Tottenham Hotspur's development under Mauricio Pochettino will be finally getting their hands on a trophy, says Toby Alderweireld.
They travel to face Wolves on Saturday night - a match you can watch live on Sky Sports - having made their best-ever start to a Premier League campaign.
Not that you would have known that given much of the gloom enveloping the club this season after a summer in which they failed to sign a single new player.
The Belgian, though, sees Spurs' glass as half full.
"It is even more positive that they do not see it as a good start for Spurs," says Alderweireld in an exclusive interview with Sky Sports News.
"That is the kind of level we have reached. We are never satisfied, we always try to improve, win every game and try to take that last step that everybody is talking about.
"It is not easy, we work hard, but it does not come by night. There is a lot of work that goes into it, but we try to develop our game and be better every time."
That record-breaking start to a Premier League campaign will be tested, however, at Molineux this weekend against a Wolves side in 10th place.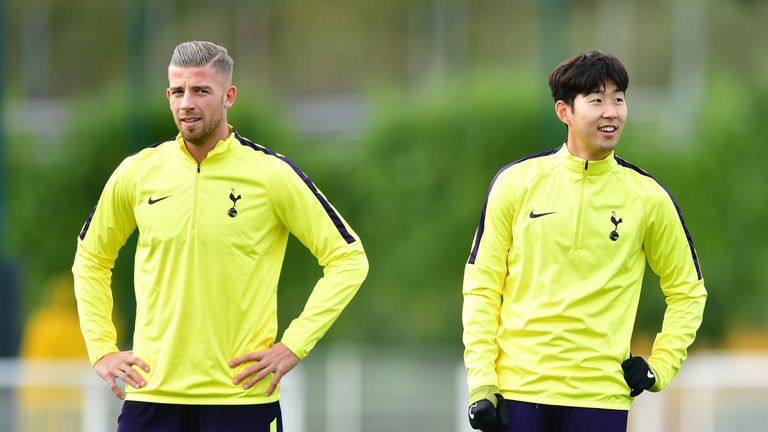 We are never satisfied, we always try to improve, win every game and try to take that last step that everybody is talking about
Toby Alderweireld
"Playing under the lights is always special," says Alderweireld. "They have a very good team, they play good football, they have started very well, so it is a difficult place to go and we will have to be on a top level to perform there.
"I am not surprised (at how well they have been doing) as they are a very good team, with a solid defence and some very good players up front."
A lot of the negativity surrounding the north London club of late has been as a result of the unforeseen delays moving into their new stadium.
However, while admitting the move to Wembley Stadium has affected the players, the central defender refuses to use it as an excuse for some of their problems.
"We never used Wembley as an excuse and we will not do that now," says Alderweireld. "But it has affected us. I am grateful to play at Wembley, it is a very historical place, but it is not the same feeling as White Hart Lane. There we had a special home feeling.
"But in that way, we did very well to be successful at Wembley. But I know the club is doing everything in their power to play as quickly as possible in our stadium.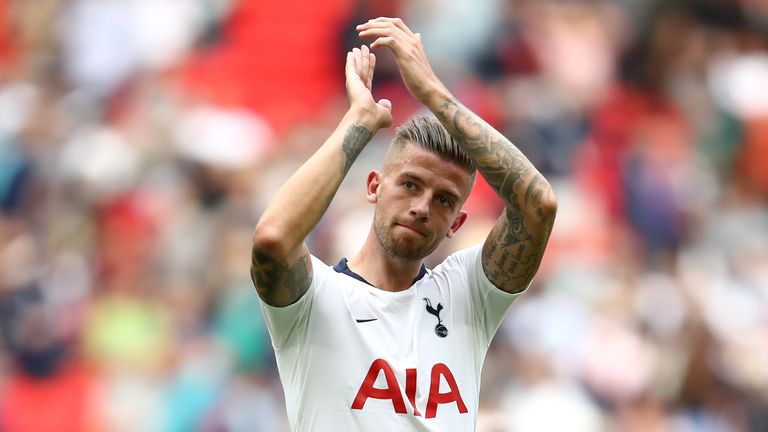 "It is on the same spot as White Hart Lane, so that is going to be special and to play in that sort of stadium will be wonderful and give us a boost."
One way to stop all the off-field noise, of course, is to win a first piece of silverware since Juande Ramos guided the club to League Cup glory in 2008.
And, with Spurs currently struggling in their Champions League group, this season's Carabao Cup could represent one of their best routes to glory.
North London rivals Arsenal await in the last eight, a clash the 29-year-old cannot wait for.
"They are very special, historical games, more than just a Premier League game," says Alderweireld. "I feel fortunate to play those games and to be a part of it and looking forward to it very much."
Whatever happens at the Emirates in December, though, Alderweireld assures Tottenham's fans the players are doing all they possibly can to end that 10-year wait for a trophy.
"We are doing everything we can to get, I think every team is doing this," he says. "You do not overestimate the performance we did in the last couple of years.
"If you do every point from the last four years, then we will be up there. So it is not one season we played well and then bad, no for a couple of seasons now we play on a high level.
"And the next step is silverware and we are doing the best we can to achieve that.
"We try to play good football - it is not easy, but we try and we can improve a lot more and we do the best we can."
Watch the full Toby Alderweireld interview ahead of Wolves vs Spurs on Saturday from 7.30pm on Sky Sports Premier League.
Catch Wolves v Tottenham City today with a NOW TV Sky Sports Day Pass - one-off payment just £7.99.