Kieran Trippier admits his performances this season have "not been good at all" and he is determined to rediscover his best form - hopefully still at Tottenham.
The 28-year-old has struggled to recapture the form he produced in the 2017/18 season, which included a starring role for England at last summer's World Cup.
Trippier gave the forthright assessment after he started in Tottenham's Champions League final defeat against Liverpool in Madrid on Saturday, where he was met by apparent criticism from Spurs fans.
Speaking to Sky Sports News, Trippier said: "If the manager selects me to play, I will always give everything I can. Everybody makes mistakes - I have made plenty this season but I am the one to own up to them.
"I have had plenty of interviews about my performances this season and it has not been good at all. I am the first one to say that."
Trippier was omitted by Gareth Southgate from England's 23-man Nations League finals squad last week.
The right-back, who has made just three appearances for the national side this season, says he can have no arguments with being left out as Trent Alexander-Arnold and Kyle Walker were preferred.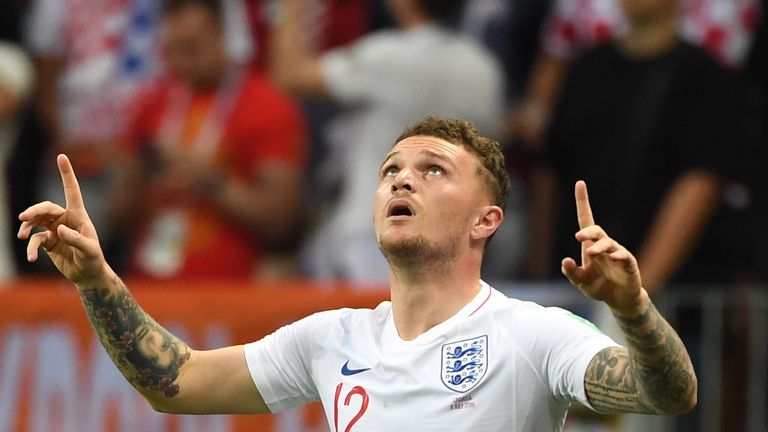 "I had a good chat with Gareth. I am grateful for all the opportunities he has given me," he said.
"I know what I need to do to get back into that England team. I know I need to be playing better and rightly so I am not in the squad because I have not been performing well.
"Trent and Walker have been doing unbelievable this season and they deserve to be playing and I don't. Simple as that and I know that for a fact.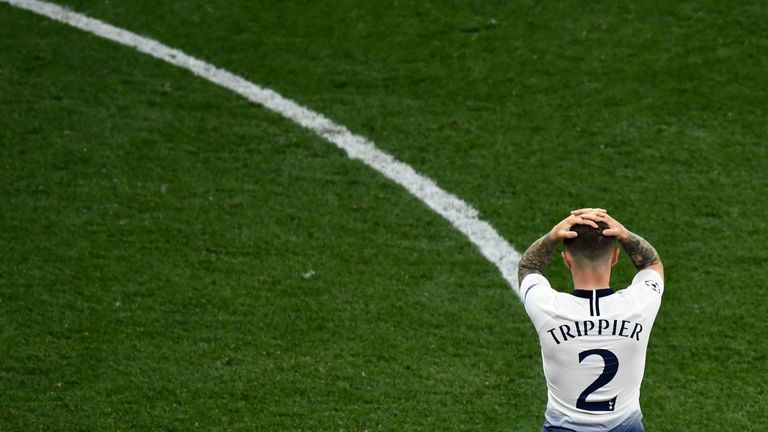 "I need to regroup now at the end of the season and get fully fit and try and catch Gareth Southgate's eye. I am the first one to know if I played badly. It is something you can learn from. I am happy the season is gone.
"The England situation is a tough one to take but I am willing to accept Gareth's decision."
Sky in Italy reported last month that Trippier was of interest to Napoli as well as other Premier League clubs ahead of this summer's transfer window.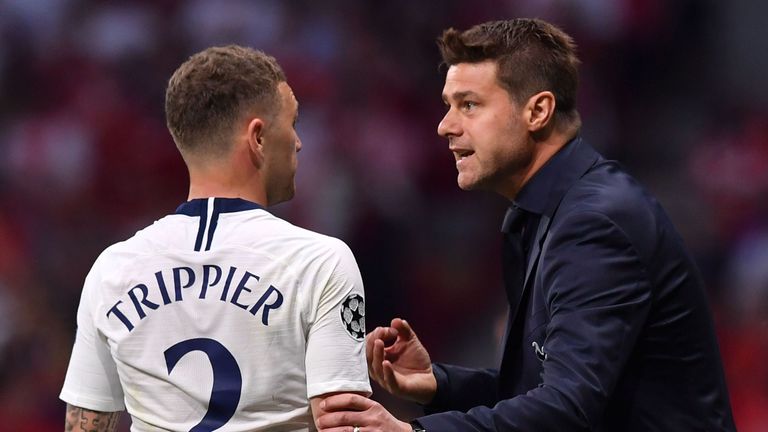 Asked whether he saw his future at Tottenham, he said: "I am happy to be here. It is a great squad. In football things happen so quickly. I have had a great few years here.
"But it is just one of them. I will enjoy my rest, come back in pre-season and have a talk with the manager and see what is next."
Lloris: We won't challenge for CL every year
Hugo Lloris captained Tottenham in their first ever European Cup final at the Wanda Metropolitano and the French World Cup winner says the club must be honest in how they build on this season's exploits in Europe.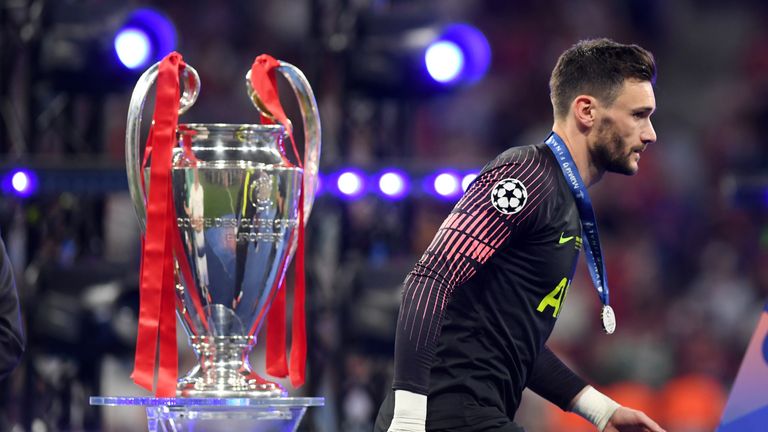 Tottenham will be playing Champions League football for a fourth year running and Lloris says there are plenty of positives surrounding the club going forward.
"I don't think that Tottenham is the type of club to challenge for the Champions League every season. We have to be honest about this statement," the France goalkeeper said.
"But one thing is sure we are ambitious. We try to reduce the gap with the best teams in Europe step by step. In three years we have shown a lot of improvement, development in the right direction.
"Probably with the new stadium it will bring fresh air and confidence to the team, towards the club and towards the fans.
"There are a lot of things to learn from this defeat and the whole Champions League campaign for the future."