Alex Morgan joining Spurs good for WSL but home talent needs chance, says Sue Smith
Smith: "These are World Cup winners, household names, but you just need to get the balance right. You don't want to stop the opportunities for young players coming through"
Last Updated: 14/09/20 7:11pm
Sue Smith believes Spurs Women's signing of Alex Morgan is exciting for the WSL but insists home-grown players must not be squeezed out by high-profile imports.
USA's double World Cup winner Morgan is just one of many big name signings to move to the WSL during the transfer window as the league's reputation and stature continues to grow, with the forward becoming the fifth member of USA's 2019 tournament-winning side to join the WSL after Sam Mewis, Rose Lavelle, Tobin Heath and Christen Press.
While she feels that is positive for the league, Smith says that cannot be at the expense of bringing through young English players who could break into the national side.
"It's an absolutely huge signing and it was a really well-kept secret. We only found out on [WSL] Deadline Day, which surprised quite a few people," Smith said of the Morgan deal on Sky Sports News.
"It's positive for the WSL in the fact that the profile is going to be around the world, people are going to want to watch the games because of these players coming in.
"These are World Cup winners, absolute household names, but you just need to get the balance right. You don't want to stop the opportunities for young players coming through.
"The whole point of this league is to make sure the national team is successful. The FA has addressed it, because they have said in the WSL they will have to include at least eight home-grown players in the squad from the 2021/22 season.
"It's great to see the players coming over but we just need to get that balance right."
More followers than Spurs' official account, the Prime Minister and Royal Family
Sky Sports News' Rebecca Williams
It was certainly one of the best kept secrets this deadline day.
What a buzz as a flurry of news alerts flashed up on fans' phones confirming Tottenham's new signing: US soccer star, Alex Morgan.
Make no mistake, with such big money transfers, this Women's Super League season will be like no other.
While Alex Morgan is a household name in the United States, England fans might recall THAT controversial tea drinking celebration, after she scored the winner against the Lionesses in last year's World Cup.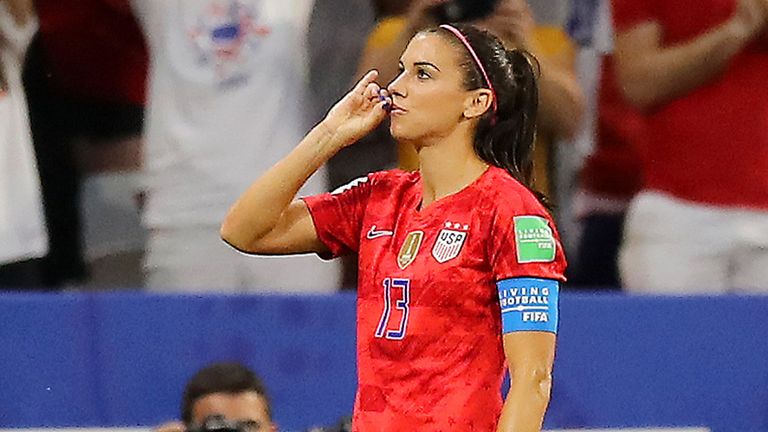 That aside, she will no doubt draw in bigger crowds and new fans to the Hive Stadium, if and when coronavirus protocols allow.
She is a player that creates excitement, a player that will offer commercial value and most importantly a player that fans - men included - will talk about over a pint in the pub, which is indeed a rarity in a male dominated industry.
Not only is Morgan one of the most talented female players in the world, she is equally famous off the pitch. On Instagram she has 9.2million followers. That is more than the Spurs Official account, the Prime Minister, Boris Johnson and even the Royal Family. Both Tottenham and the WSL will no doubt make full use of her branding potential.
Last season, Spurs' women finished seventh in the WSL, after gaining promotion from the Championship. A signing like Morgan demonstrates the club's investment and commitment to the women's side. They've started this campaign with a draw to West Ham and a defeat to Everton. But with a player like Morgan set to join their ranks, they could yet challenge Arsenal, Chelsea and Manchester City, who have dominated the league for so long.
At 31 years-old, Morgan comes with experience. An Olympic gold medallist, who has won two World Cups, she has scored 107 goals in 169 appearances for her country. The striker has been at Orlando Pride since 2016, with a previous loan spell in Europe, at Lyon.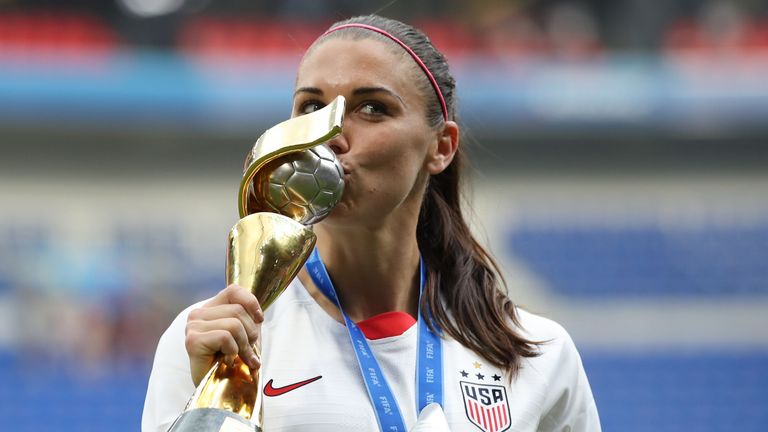 For her, this time will certainly be different. She only gave birth four months ago to her daughter, Charlie, and will need to get back to full match fitness. One of the reasons she joined Spurs was to get enough game time to be in contention for next year's US Women's Team at the postponed Olympics.
There has, no doubt, been a deluge of American players descending on the WSL, and while that means we can expect some exciting football this season, there are clear drawbacks too. Last weekend, we saw Arsenal thrash West Ham 9-1, while Bristol City endured a 9-0 drubbing by Chelsea. Those score lines have sparked fears that big money signings will create a disparity between the clubs that can afford significant investment and those that can't.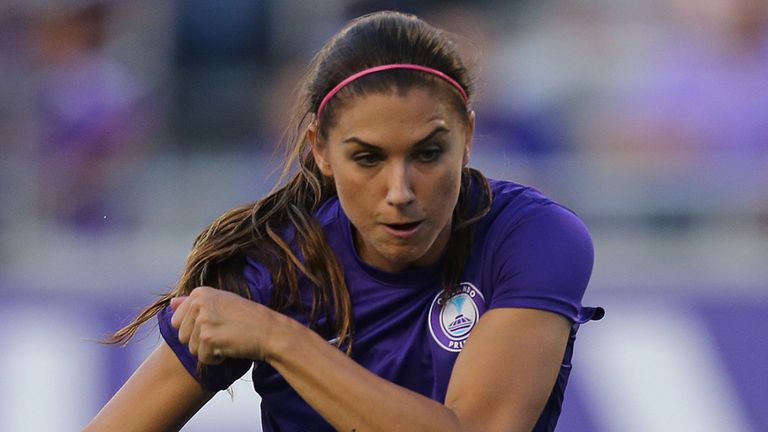 Alex Morgan is no doubt a massive signing for Tottenham. But this window we have also seen Lucy Bronze, who has won three successive Champions League titles, return to Manchester City, along with American Rose Lavelle and we also saw Pernille Harder become the world's most expensive female footballer, following her transfer from Wolfsburg to Chelsea.
How the WSL won the transfer window
As the women's transfer window closed on Thursday, the Women's Super League and its clubs will be delighted with the business done over the last few months.
A number of star names have arrived on English shores since June 19, as well as some key signings from within the league, as the WSL gets back up and running after the cancellation of the 2019/20 season due to coronavirus.
After one of the most successful windows for the women's league, from Lucy Bronze to Rose Lavelle and Pernille Harder, we take a look at some of the talented players you will be hearing about this season.