Andre Villas-Boas says Tottenham's target is to qualify for the Champions League
Andre Villas-Boas says Spurs' target is to qualify for the Champions League after playing down talk of a title tilt.
Last Updated: 30/09/12 3:39pm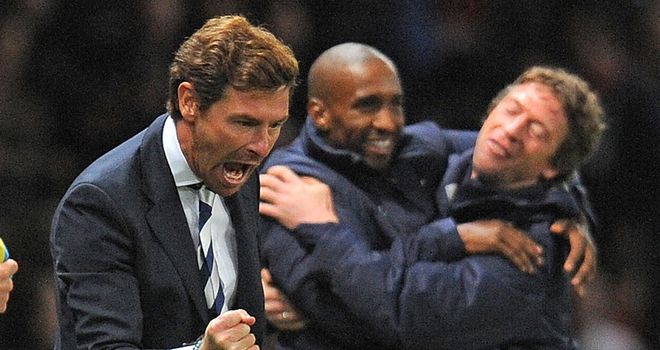 Tottenham hung on to beat United 3-2 on Saturday to claim a first victory at Old Trafford since 1989 and make it three consecutive wins in the league.
Spurs have been mooted as potential title challengers this season after being in the hunt for a prolonged period last term before faltering over the final three months.
However, after being denied a place in the Champions League by Chelsea's success in the competition, Villas-Boas wants to ensure Spurs are dining at Europe's top table again next year.
"I don't think so," said Villas-Boas when asked about Spurs' prospects of becoming champions. "A couple of days ago, we were exactly the opposite.
"This is a very special night for us but our quest is to qualify for the Champions League.
"It is very difficult to go for the title. We understand it is a place where the great teams of this country belong.
"We want to win a trophy this season - and we want Champions League qualification."