Tottenham boss Andre Villas-Boas not looking for revenge against Chelsea
Tottenham Hotspur boss Andre Villas-Boas is keen to avoid making a meeting with former employers Chelsea all about him.
Last Updated: 20/10/12 12:18pm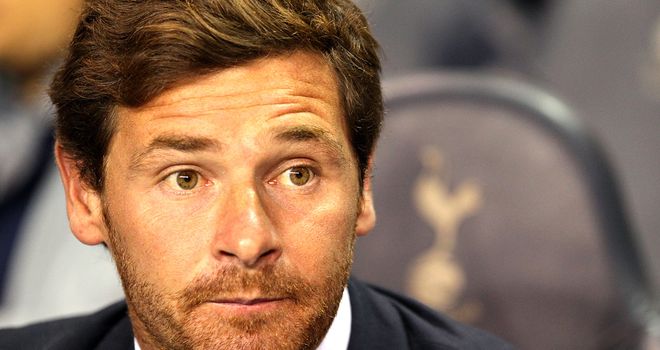 Villas-Boas spent nine ill-fated months in the Stamford Bridge hot-seat last season before being unceremoniously dumped by Roman Abramovich.
He has bounced back at White Hart Lane, with the Portuguese determined to prove that he has the skills to be a success in England.
A quick-fire return to the Premier League has inevitably pitched him into direct combat with Chelsea, but he insists he will not have revenge on his mind when he lines up against the Blues for the first time on Saturday.
Villas-Boas, who has led Spurs to four straight wins in the league, said: "In the end there is one thing which has been to a certain extent blown out of proportion in some ways - this is certainly not a personal matter.
"This game is not going to decide the future of both teams in the Premier League - after this game there will be 30 more games to play and both teams will have decisive matches in front of them.
"It counts as three points. It doesn't win us a trophy."
Ingredients
While Villas-Boas insists revenge is not an issue heading into the weekend, he concedes that Tottenham have every reason to want to get one over on their capital rivals.
He added: "It is the team who took this club out of the Champions League, this is the team who prevented this team from playing in the FA Cup final last year.
"So, in the end, we certainly have ingredients for it to be a spectacular match, hopefully.
"We never know how the game can develop. But certainly a good game might hopefully give us a chance to go nearer the top, which is what we want."