Tottenham boss Andre Villas-Boas is unconcerned over his return to Chelsea
Tottenham boss Andre Villas-Boas insists his return to Stamford Bridge on Wednesday is no big deal.
Last Updated: 08/05/13 9:35am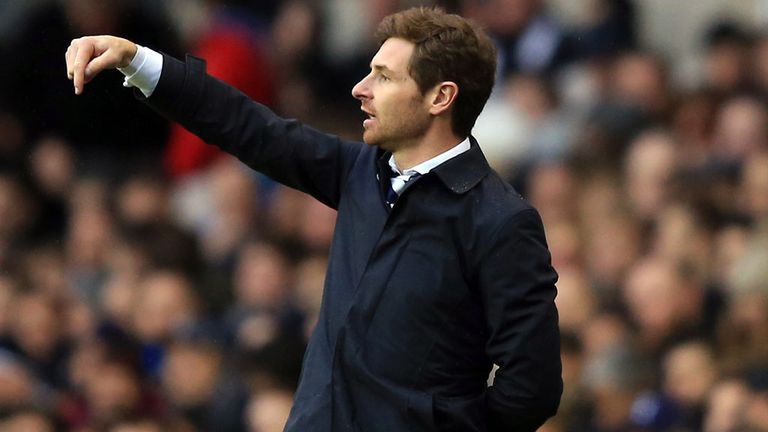 Spurs play their London rivals with both teams in the hunt for a Champions League qualifying spot for next season.
Villa-Boas was part of the Chelsea coaching team during Jose Mourinho's successful three years at the club, before following his Portuguese compatriot to Inter Milan.
And Villas-Boas became one of eight people to occupy the managerial position at Chelsea since Mourinho's departure in 2007 when he spent nine months in charge of the team last season.
The 36-year-old has seen his stock rise considerably since taking the Spurs job last summer, and he feels he is not under any pressure on his return to west London.
"It's not very, very special. It's a club that I have gone past," Villas-Boas said. "I have good and bad memories like everybody else, but it's a pity it didn't finish as I would have liked.
"Before I was manager there I was in Jose's team and I had some wonderful years there. Probably the ones I've spent there as manager are not that special, so in that sense it doesn't have that kind of effect on me."
Villas-Boas does not feel he has a point to prove to Chelsea owner Roman Abramovich ahead of his return to the club.
He saw his replacement Roberto Di Matteo lead Chelsea to FA Cup and Champions League glory 12 months ago, but Villas-Boas is pragmatic about what happened.
"I've told you in the past that, in a situation like we were in, normally it dicatates for a manager to lose his job," he added.
"It's understandable and has happened in various clubs for the same reason with the same effect, which is immediate success afterwards.
"It's nothing new in football and is something that unfortunately works in moments of maximum difficulties.
"You either believe in what you're doing or don't believe. At that time the club had to make a decision that proved successful for them."