Transfer News: Corinthians claim Tottenham are interested in Paulinho
Corinthians director Duilio Monteiro Alves claims Tottenham Hotspur hold an interest in midfielder Paulinho.
By Paulo Freitas
Last Updated: 17/06/13 10:45pm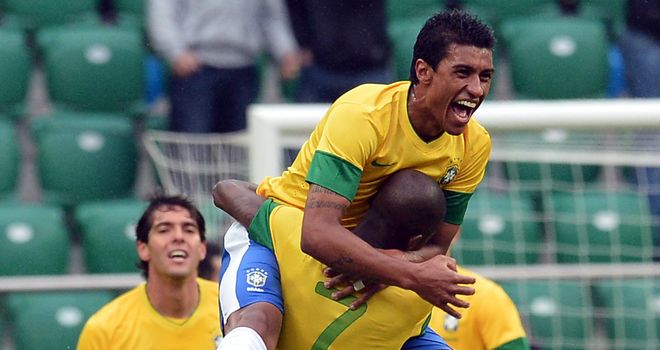 The Brazil international has been linked with a move to White Hart Lane in recent weeks and has also been a long-standing target of Inter Milan.
He was also wanted by Shakhtar Donetsk and the Ukrainian club's chief executive was quoted in the Italian media as saying that Paulinho had already signed a pre-contract with Inter.
Monteiro Alves has denied receiving any bids for Paulinho, but is expecting the race to sign the 24-year-old to hot up in the next few days.
"In the last two years and the last four transfer windows there were offers, so imagine now?" Monteiro Alves told UOL.
"It won't be any different, especially considering his performances for Corinthians in the last year and now in the Confederations Cup.
"We know Tottenham have an interest, but nothing official yet. We are waiting for the next few days to talk about official and concrete facts.
"There were not offers, but we are waiting. Of course offers will come, especially as non-official offers have come from some clubs.
"We believe something will come within the next few days, but we will try to keep him."
Paulinho is reportedly valued at €20million (£17m), but he does not anticipate any movement regarding his future until after the Confederations Cup after he was also mooted as a target for Roma.
"Unfortunately, at this moment in time, nobody has offered Corinthians the fee set in my contract for my sale," Paulinho told the Gazzetta dello Sport. "Nobody.
"Roma are a prestigious club. A champion such as Paulo Roberto Falcao wore their shirt, a player I have always admired.
"Roma and Inter are clubs where any player would want to be a protagonist, but you'll see that nothing will happen until after the Confederations Cup."