Gary Mabbutt defends Tottenham goalkeeper Hugo Lloris
Gary Mabbutt is refusing to blame Tottenham goalkeeper Hugo Lloris for the 6-0 thrashing by Manchester City.
Last Updated: 25/11/13 1:11pm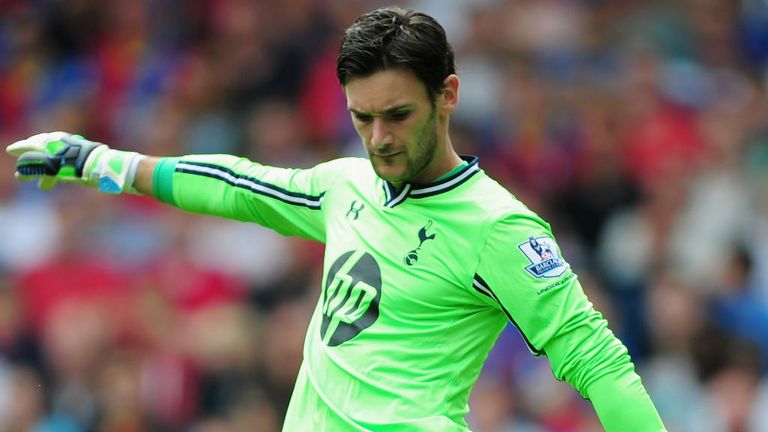 Spurs went into Sunday's game at the Etihad Stadium with the best defensive record in the league, but two poor kicks from Lloris gifted City a 2-0 lead and started the rot that led to the thrashing.
Mabbutt told Sky Sports News: "Hugo in my opinion is one of the best goalkeepers in the Premier League and has had a fantastic season so far.
"The two clearances were not what you would expect from him, normally his ball kicking is excellent.
"If you get a keeper that makes a couple of defensive mistakes you have still got other players to make up for that and cover for you.
"They were glaring bad clearances from him but there was more the team could have done.
"When you go to Man City, who are the team who have the best home form in the league, we have to keep things very tight for the first spell of the game.
"But that was broken very quick - within 14 seconds when a defensive mistake led to Navas' fantastic finish.
"After that it's how the players responded. I don't think we lay down and had our tummies tickled - the next half hour of the game Tottenham took control of it. We were the ones taking the game to Man City and put them on the back foot."
Mabbutt feels that Spurs' problems are not in defence but up front where Andre Vilas-Boas' team have only scored nine goals in 12 league games.
"Our problem is that we are not creating clear cut chances," he said.
"We have had more than 200 shots this season but more than 60% of those shots have come from outside the box.
"I still believe that this is a squad that is more than capable despite the drubbing we got yesterday of putting in a challenge for a top-four place.
"We have a vitally important game against Man Utd on Sunday so with only one point from our last three league games that United game is a game that is imperative we get a result."