Twente pass on details of claims that Luc Castaignos was offered to Tottenham
FC Twente has confirmed details have been passed on about a matter which allegedly saw Luc Castaignos offered to Spurs.
Last Updated: 29/01/14 9:44am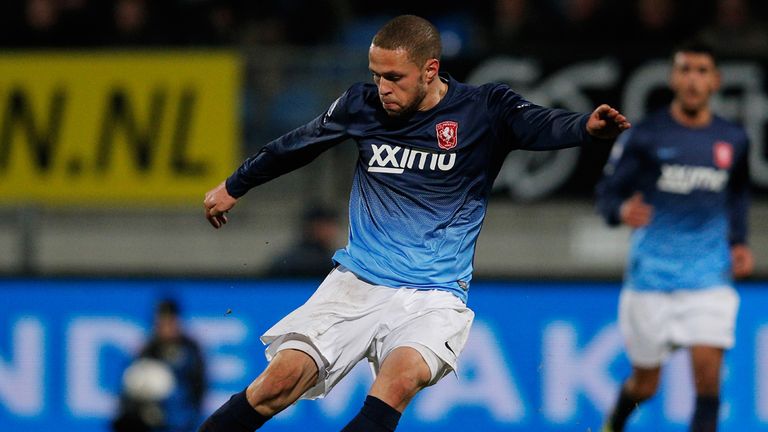 Premier League club Spurs signed Nacer Chadli from Twente last summer and his former team-mate Castaignos was reportedly put forward for a January move to White Hart Lane.
According to the Daily Telegraph, a Croatian negotiator claimed to be in a position to arrange a transfer, but Spurs contacted Twente to check out the situation.
Twente have stated that chairman Joop Munsterman's signature was forged on a mandate document and the Dutch club have left the issue in the hands of the football authorities.
"The club were informed about the situation by a contact in England," a Twente spokesman told the Daily Telegraph.
"It is correct that the signature of the club chairman was forged and the matter is now in the hands of the Dutch federation and FIFA."
An FC Twente statement added: "There has been an attempted fraud when a forged mandate, giving a person the authority to act of our behalf, surfaced. Unbeknown to FC Twente, a player has been offered with this forged document to an English club.
"The forgery has been made known to the KNVB, with the request to pass it on to UEFA and FIFA and take the appropriate measures."
Gert-Jan Nijweide, FC Twente's finance director, said: "We have recently been informed of this scam from England. We have sent a letter to the persons who have used the false document, ordering them to stop immediately."
The Dutch football employers' organisation FBO is also aware of the matter, according to its chief executive Serge Rossmeisl.
"We have never seen a false mandate before," said Rossmeisl.
"The first priority was to ensure it would not be used again and now we have left the matter with the Dutch federation and FIFA."
Agent Danny Budimir has been contacted by the FBO about the matter and he has explained his involvement in the issue.
Budimir told the Daily Telegraph: "I was approached with this mandate to try to help find a club for Luc Castaignos in the MLS.
"I have seen false mandates before, but never a fake mandate from the club. I'm happy to assist the Dutch federation and FIFA with any investigations."