Jack Grealish has not given up hope of joining Tottenham before the transfer deadline, according to Sky sources, despite Aston Villa halting a potential £25m move.
The 22-year-old midfielder is thought to be disappointed and disillusioned, according to a source close to the player, after Villa's new executive chairman Nassef Sawiris intervened to reject Spurs' bid late on Tuesday night.
The source also told Sky Sports News that Grealish, who continued to train with the Villa squad on Wednesday morning, was promised he could leave before Villa's new owners arrived at the club last month.
He remains desperate to play for Mauricio Pochettino and test himself at the highest level for a top-four Premier League club, and in the Champions League.
Tottenham, who remain without a new signing with just hours left of the transfer window, saw their offer rejected outright along with "further bids and interest shown by other, similarly large clubs", according to sources close to Sawiris.
The clubs have been in talks over a deal for most of the summer, but Villa manager Steve Bruce said on Monday the player had not yet demanded a move away.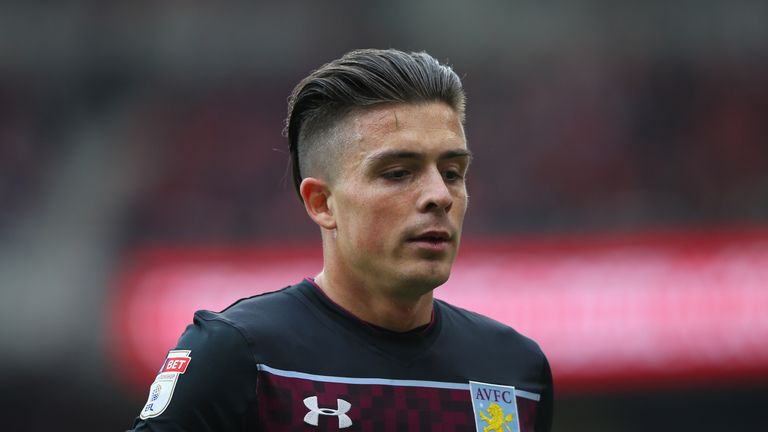 Grealish, who has two years left on his contract, was given a standing ovation from Villa fans when he was substituted with seven minutes left in the 3-1 win at Hull, with supporters singing 'we want you to stay' at full-time.
"We understand the human side," Bruce told Sky Sports after the game. "He will want to play in the Premier League, Europe, Champions League.
"The owner has made it clear that he wants him to stay. To be fair to Jack, he has got on with it."
In his press conference, Bruce added on Grealish: "We are all trying our best to hang on to him but, at the moment, there is no decision to be made as they are not at the figure where the owners are even blinking."