Transfer News: Aston Villa bring in Ryan Bertrand on loan from Chelsea
Aston Villa have signed defender Ryan Bertrand on loan from Chelsea for the rest of the season.
Last Updated: 17/01/14 2:30pm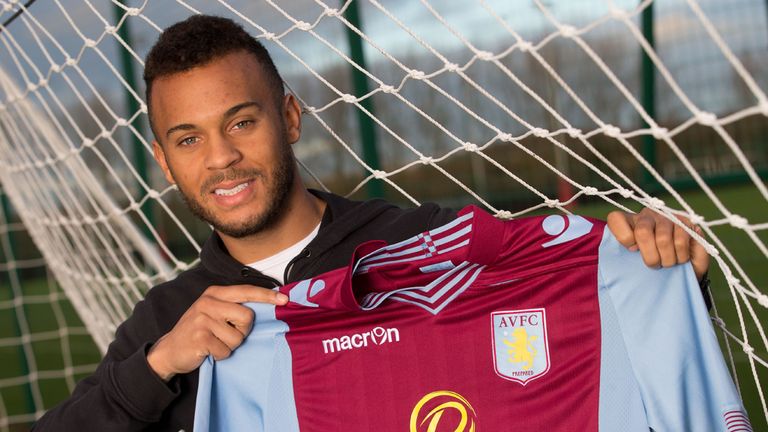 The 24-year-old has played more than 50 times for the Blues, including in their Champions League final victory over Bayern Munich in 2012.
Bertrand had a regular role in the first team last season but only made three appearances since Jose Mourinho returned as manager last summer with Ashley Cole and Cesar Azpilicueta keeping his playing time limited.
Mourinho said: "The best thing for him was to go on loan for the rest of the season because he needs to play. At the moment my optiions for left-back are Ashley Cole and Cesar Azpilicueta.
"So for Ryan we felt - and he agrees totally - that he needs to play. He's English and young, so he's going to Villa for the rest of the season."
Villa boss Paul Lambert said: "Ryan brings a lot of big-game experience, not only in the Barclays Premier League but even a Champions League final which Chelsea won, so he'll be really good for us.
"The way he plays the game and as a person, too, he'll fit in here great and it will be good for him also to be playing games. He has real enthusiasm for the game and he's looking forward to playing here.
"We're grateful to Chelsea for allowing him to come here on loan and we know he'll be really good to work with."
Bertrand added: "It's a fantastic opportunity for me to come here. Aston Villa is a fantastic club with a massive fanbase and a great history. To get this chance to come here and play some games will be a really good step for me.
"Whenever I've played for Chelsea here at Villa Park the fans have been fantastic and have always created a great atmosphere.
"I've had to adjust many times in my career having played under several managers, so I know I can settle in here quickly and I'm looking forward to being able to contribute to the team.
"This is a really traditional English club, a family club as well and you get the feeling that everyone really knows one another, so that side's not been lost either.
"Knowing some of the lads here, too, such as Fabian Delph, Marc Albrighton and a few others will really help, too, and I couldn't be more looking forward to playing my part here."