Premier League: Paul Lambert denies Charles N'Zogbia is surplus to Aston Villa requirements
Paul Lambert has denied Charles N'Zogbia is surplus to requirements at Aston Villa.
Last Updated: 11/04/14 3:31pm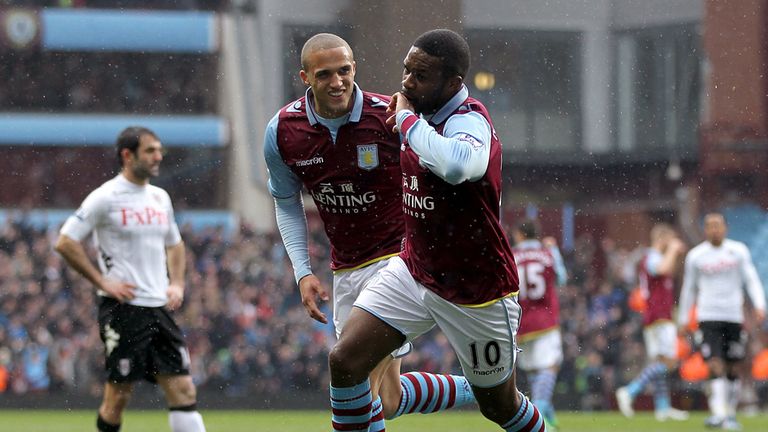 The 27-year-old has not featured for the Premier League outfit this season after picking up an Achilles tendon injury during pre-season.
Lambert recently admitted he is unlikely to return before the end of the season and has now revealed he has been training with the club's youngsters.
But he has denied this means N'Zogbia is surplus to requirements, rather he is not fit enough to train at a higher level.
The Villa boss told the Birmingham Mail: "It's just in my opinion he isn't ready for training in the first team at the minute. It's too much for him.
"Charles has been training with the kids. His injury is the same as Christian (Benteke)'s got. It's really bad.
"He's still really short of match fitness. You can do all the training you want, you can work with the fitness lads, but for this level of football you've got to get yourself up to top level.
"I don't think he's ready for anything like that at the minute."
Tempo
He added: "He's training but when you return to train with the first team it's difficult because of the speed of it and the tempo of it.
"It can put you back if you're not 100 per cent ready for anything.
"It's not one of those ones where you can go 'there you are Charles, you're fit and you're in'. It's too far off."
Instead, Lambert is pleased with the attitude of N'Zogbia as he tries to get fit.
"You've got to put the graft in or else you don't come back. Charles is putting the work in and that's a big thing.
"If you don't put the work in in the rehab then you're cutting yourself short. He's been fine on that."