Aston Villa suspend assistant Ian Culverhouse and head of football ops Gary Karsa
Aston Villa suspend assistant boss Ian Culverhouse and head of football operations Gary Karsa pending investigation.
Last Updated: 16/04/14 7:28am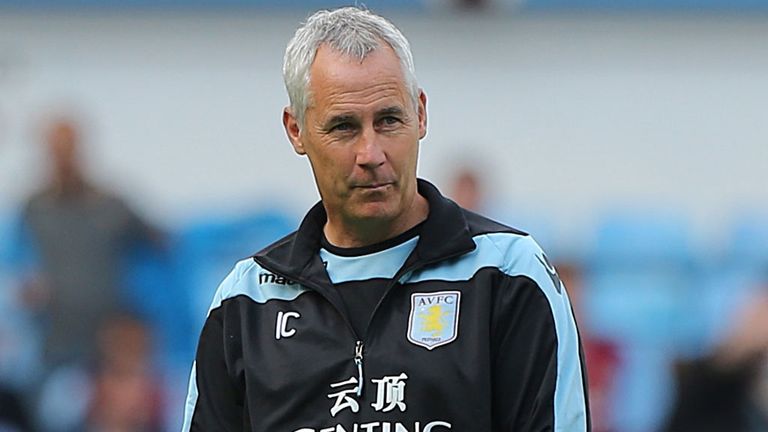 The club said the suspension of Culverhouse and Karsa, who followed boss Paul Lambert to Villa after working with him at Norwich and before then at Colchester, was "in response to media speculation".
Development coach and decorated former Villa and England midfielder Gordon Cowans and veteran goalkeeper Shay Given have been temporarily promoted to assist under-fire manager Lambert.
Lambert said: "I'm delighted to have Gordon and Shay to assist me in preparing the team for Saturday which is what the whole group is focused on."
Cowans said: "The manager has asked me to step up to assist him at this time and I'll do my utmost for the club and the manager in helping prepare the team for Saturday's game against Southampton."
Given said: "As players, it's important that each and every one of us take responsibility right now and I'm delighted to play my part in helping the manager and the team go and try to win on Saturday."
Villa are only four points off the Premier League relegation places with five games remaining, the first of those at home to Southampton on Saturday.
The suspensions are not thought to be related to the team's recent poor performances, but of a disciplinary nature.
It comes at a difficult time for the club, who have lost four matches on the bounce and are still threatened by relegation.
In a statement issued on Monday, Villa chief executive Paul Faulkner admitted everyone was "hurting".
Faulkner said: "Four games ago, on the back of two good home wins, we were looking up the table and feeling confident of a strong, positive finish to the season.
"Since then we have suffered four consecutive defeats and that is hard to take. We are hurting. Fans are hurting, players and the manager are hurting. The frustration is shared by everyone who loves Aston Villa.
"We know we can handle adversity. What we need now is for everyone to stick behind the team and continue to show the great support that is a hallmark of our club."