Christian Benteke agent tells prank caller striker will not sign new Aston Villa deal
Last Updated: 10/06/15 2:56pm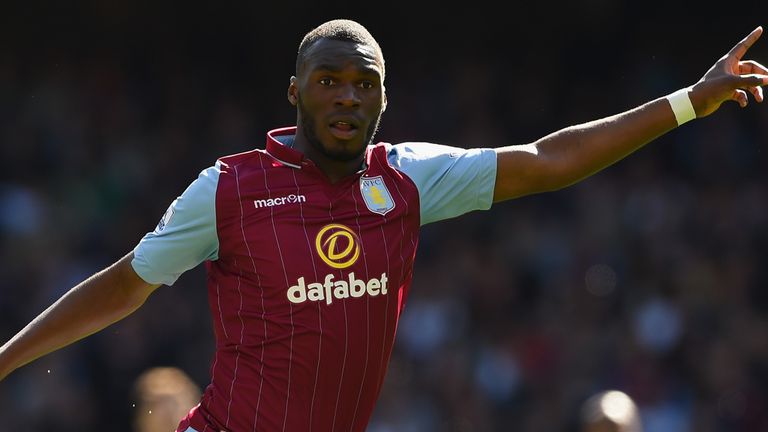 Christian Benteke's agent has been left embarrassed after revealing to a prank caller the Belgium striker will not be signing a new contract at Aston Villa and is hoping to play at a higher level.
Benteke has been linked with a move this summer, most recently to Liverpool, after ending the season in spectacular fashion to help Villa avoid relegation.
With a £32.5m release clause in his current deal, Villa could be powerless to prevent him leaving and the player's representative Kismet Eris was fooled in to admitting as much during a prank call.
The caller claimed to be a Premier League manager interested in Benteke's services and while news of the stunt broke at the beginning of the month, Villa chief executive Tom Fox has finally confirmed it and branded it 'disgraceful.'
He said: "He [Eris] was duped. I think it's disgraceful for someone to pose as someone else and film somebody on his phone having a conversation he thinks is private to someone who he thinks is someone else.
"I think it's disgraceful and I think you should put quotes around the term fan.
"His quotes, 'I have a right to know what's going on with Benteke', I find it completely disagreeable. To impersonate someone like that is completely beyond the pale."
However, Fox insists Benteke has a great working relationship with manager Tim Sherwood and that the club remain hopeful of persuading him to sign a new deal.
Fox admits they are yet to speak to the Belgium international striker regarding his future but hopes Villa will be able to keep a player who scored 15 goals in all competitions last season, 12 coming in his last 13 appearances.
Benteke has two years left on his current contract and is currently on international duty as Belgium prepare to face Wales in a crucial European Qualifier on Friday.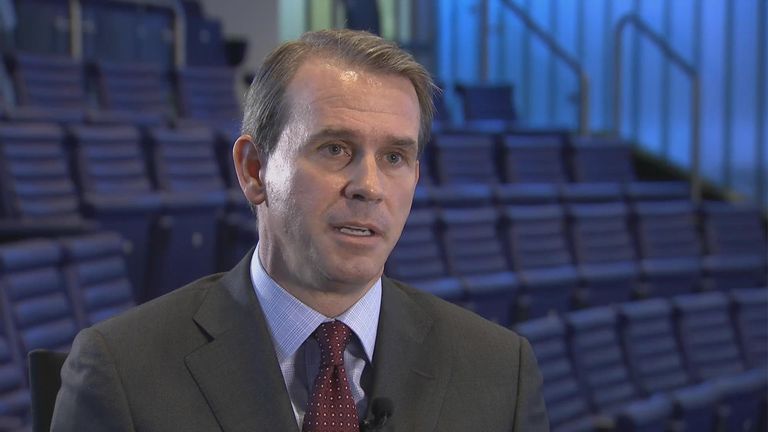 Fox said: "We are obviously going to offer him a new contract in the summer. He's a fantastic player and one of the top strikers in the Premier League and I think he is someone who is recognised around the world as one of the top strikers.
"He was critically important as you saw this year for us. His goals in the second half of the season were fundamental to us staying up. He's settled in England.
"He has got a good relationship with everyone at the club. I know him and Tim have a great working relationship, so our hope is we can keep him. I haven't had any conversations with him.
"I know he's got two years left on his deal as a starting point, so I am fairly certain we can have him back next year if we want." 
Watch Wales v Belgium live on Sky Sports 5 HD from 7pm on Friday.