Over 500 people attend funeral of former Newcastle chairman Freddy Shepherd
Last Updated: 07/10/17 7:01pm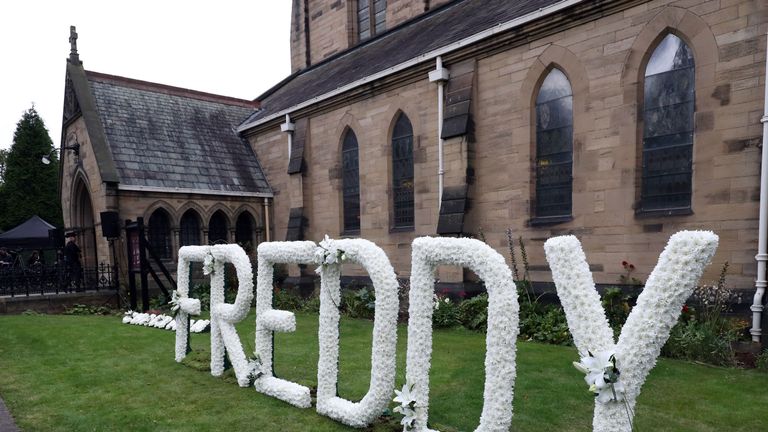 Ex-England captains Wayne Rooney and Alan Shearer were among the footballing greats who paid their respects at the funeral of former Newcastle United chairman Freddy Shepherd on Saturday.
More than 500 people attended the service for the businessman, who was described as 'Mr Charisma' by one of his three sons.
Mr Shepherd, a devoted family man who helped revive Newcastle United's fortunes in the 1990s, died suddenly aged 75 on 25 September.
Former Newcastle striker Shearer gave a eulogy and former United managers Sam Allardyce and Kenny Dalglish were in attendance.
Popular former Newcastle players including Peter Beardsley, Les Ferdinand, Shay Given, Tim Krul and Steve Harper were also at the service.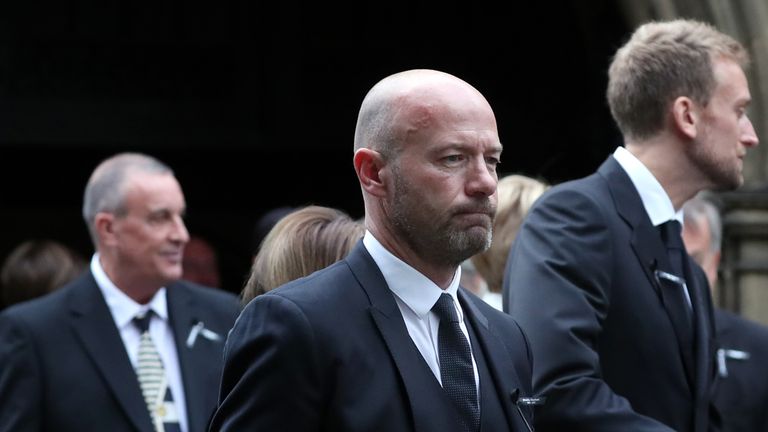 And Rooney came to pay his respects as his agent Paul Stretford was in business with Mr Shepherd.
During Shepherd's time at Newcastle, the club twice finished as Premier League runners-up, reached two FA Cup finals, and enjoyed two Champions League campaigns.
He also oversaw the redevelopment of an ageing stadium, boosting its capacity from around 36,000 to more than 52,000.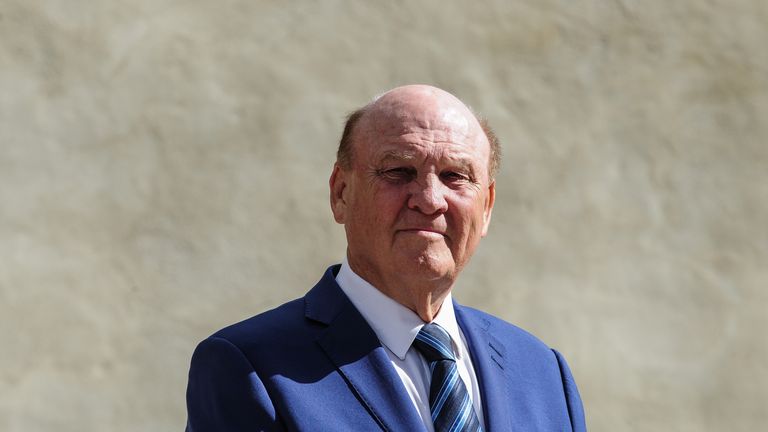 Shearer, who was bought by Newcastle for a then-record £15m in 1996, told mourners: "I first met Freddy when he made it his mission to persuade me to come home to Newcastle United.
"It is well-documented that there was another, so-called big club after me, but it was Freddy along with Kevin (Keegan), Sir John (Hall) and Douglas (Hall) who was instrumental in getting me home.
"I left 10 years later with him as my great friend, playing for my club, breaking the goal-scoring record, living my dream.
"I can thank Freddy for all of that."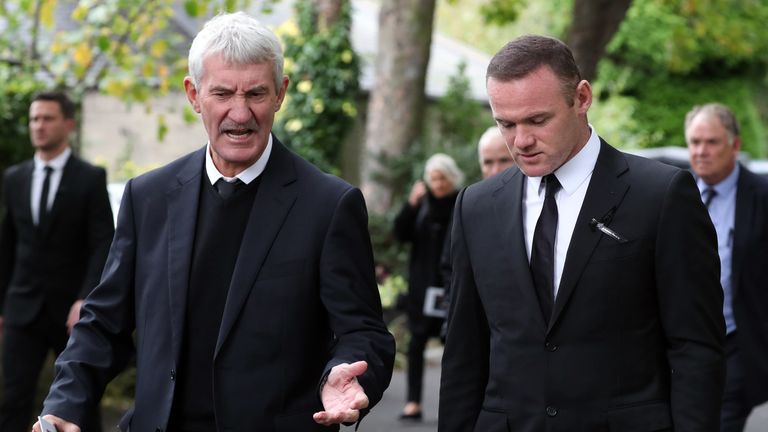 He ended his eulogy by saying: "We miss you Mr Chairman, we miss you Freddy."
Local Labour MP Nick Brown told mourners that Mr Shepherd created the Soccer Aid charity with Robbie Williams to help the world's poorest children, and it has raised £25m since 2004.
And, on a floral tribute, Mr Shepherd's son Kenneth said his father was his best friend, adding: "My rock, Mr Charisma, Big Fred you are - but more, you are dad."