Newcastle United boss Rafa Benitez waiting on January transfer funds
By Matthew Treadwell
Last Updated: 12/12/17 4:25pm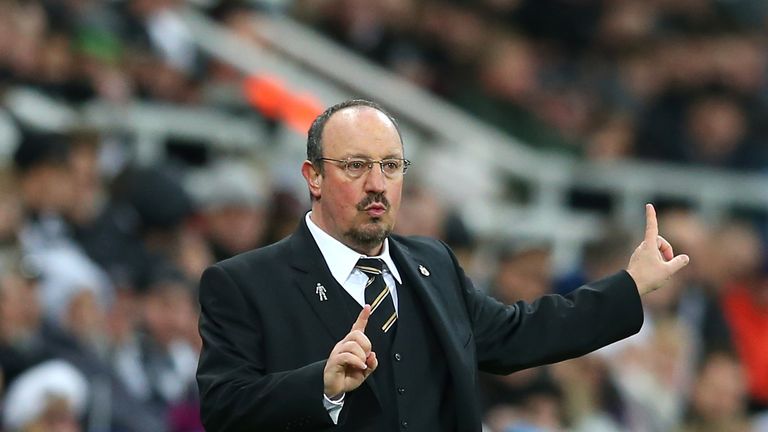 Newcastle manager Rafa Benitez is still waiting to hear how much he will have to spend in the January transfer window but insists uncertainty over the future direction of the club is not affecting performances.
Benitez's side face Everton at St James' Park on Wednesday night looking to secure their first Premier League win in eight attempts - following a 3-2 defeat at home to Leicester on Saturday - a poor run that has seen them slip to 16th position in the table following a positive start to the campaign.
Newcastle owner Mike Ashley remains in talks with prospective buyer Amanda Staveley's PCP Capital Partners over a possible takeover deal, a factor that is not helping with long-term planning at the club.
Benitez is hoping to discover before Christmas what funds will be available to strengthen his young squad in the new year, but, in the meantime, he insists all he can do is keep preparing his side to try and end their disappointing winless run.
"We are still working on that," he said when asked about possible transfer spending in the January window.
"We are monitoring players but at the moment we don't know how much money is available. All we can do is concentrate on football and the games.
"We don't know what the budget is. We know what we need. But can we get that? I don't know.
"It is always helpful if you have information. Hopefully after the Everton game and a win we will have good news and everybody will be happy.
"It is important to know because we are working really hard with the scouts. We have a lot of names, but we do not know exactly how much we have.
"I was asking [managing director] Lee Charnley the other day and I am waiting for an answer in a few days.
"A lot of teams around of us have spent a lot of money and are still around us. We need to stay calm, work harder and we will start winning games."
Benitez says he and the players are not focused on the possible takeover and its effect on the club and he insists his young players will only gain the necessary experience if they are given the opportunity to learn.
"We don't talk too much about that [the possible takeover]. The reality is we are not winning but I don't think it is because of that," he added.
"Hopefully we will change everything on Wednesday and if we win, everyone will say we are not affected.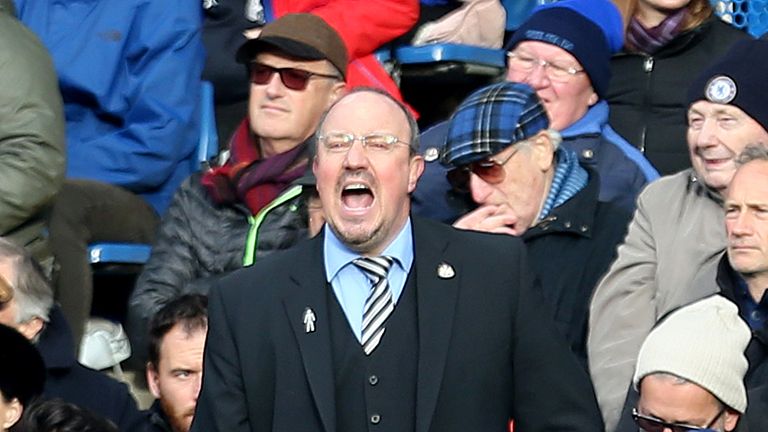 We are monitoring players but at the moment we don't know how much money is available. We know what we need. But can we get that? I don't know.
Rafa Benitez
"You only have to look at the age of our squad, some games we are the youngest team in the Premier League, so this is very clear.
"But how can you get more experience? With time, playing games. Winning, drawing or losing, you still get some experience.
"These players are working hard and the only thing you can expect is they will improve and be stronger."