Newcastle can alleviate pressure by taking chances , says Rafa Benitez
Last Updated: 31/01/18 11:18pm
Rafa Benitez says Newcastle were nervous in the final stages of their 1-1 draw with Burnley, something which could have been avoided if they took their chances.
Jamaal Lascelles gave Newcastle the lead in the 65th minute, but things could have been better for Benitez's side if Joselu had not seen his first-half penalty saved by Nick Pope.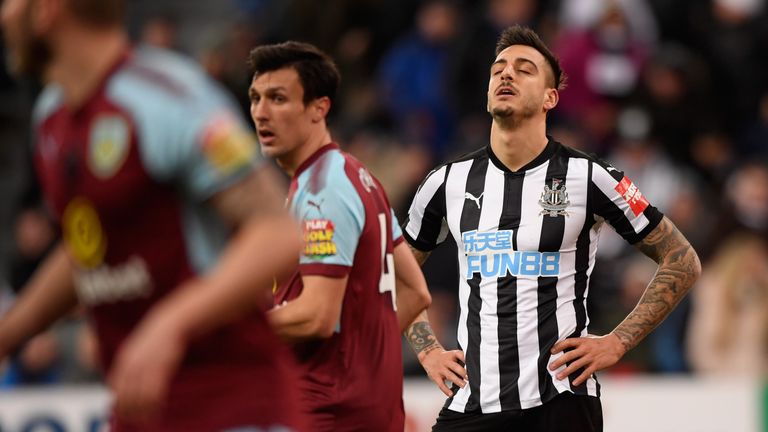 Burnley bombarded the Newcastle box in the closing stages, reaping their eventual rewards as Karl Darlow diverted the ball into his own goal with five minutes to go.
"I think we created enough for winning the game and this kind of game, when you have two or three chances from the penalty and we hit the post, you have to take your chances and then you will not be defending fouls and corners and all these things. We have to keep going," Benitez said.
"The positives are that we created a lot of chances and we were capable to win the game and just take the chances. It's not that you're not doing well, that you don't create and you are suffering, we were doing well but we have to be better, we have to manage the situation better."
The constant pressure in the latter stages took its toll on Newcastle who conceded late on, something Benitez will look to avoid in future.
"It's just because we were winning and we wanted to win, you have some tension at the end, that's because they're kicking the ball, free-kicks and corners, air putting the ball there in the box and it was a fight which was difficult as you never know the outcome," he added.