Newcastle midfielder Moussa Sissoko's style inspired by Patrick Vieira
Moussa Sissoko hopes to build on his good start for Newcastle and says he has modelled his game on Patrick Vieira.
By Patrick Haond
Last Updated: 12/02/13 5:02pm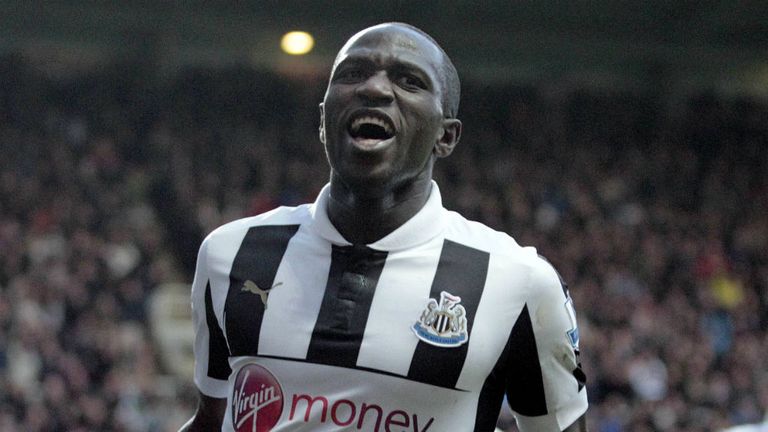 Sissoko has always been a fan of English football and was inspired by Arsenal's French contingent as he was growing up.
Now, having joined a Gallic invasion on Tyneside last month, Sissoko is keen make a lasting impression in the Premier League.
"It has gone off smoothly. I have had a lot of fun," Sissoko, who scored twice in the 3-2 victory over Chelsea, told L'Equipe.
"The Frenchmen who came to Newcastle this winter have adapted very well. People are supporting us and you can feel it on the pitch.
"I have always wanted to play in England. It is the league that suits me the best.
"When I was a kid, I was very impressed by Arsenal with all their Frenchmen: Robert Pires, Sylvain Wiltord, Thierry Henry and Patrick Vieira. I was 10 or 11-years-old. That team made me dream. They won everything.
"I loved Thierry Henry and above all Patrick Vieira as we played in the same position. He radiated such power! He could cross the whole pitch with the ball at his feet.
"In midfield, he was the boss. Moreover, there was Highbury, with the fans so close to the pitch. I would have loved to play there."
Sissoko has already shown himself to be versatile during his short stint at St James' Park and is capable of playing out wide or just behind the front man, but he is in no doubt about his best position.
"I am not a No.10. Let's say I am an attacking central midfielder. I like to move, defend, attack. I do everything a bit.
"The centre is where I can bring the most to the team. On the side, it is much more complicated."
To find out more about live football on Sky Sports, Click here