Newcastle ban newspaper over 'untrue' report on Alan Pardew's future
Newcastle have banned a Sunday newspaper from St James' Park after taking issue with a report on Alan Pardew's future.
Last Updated: 24/02/14 11:28am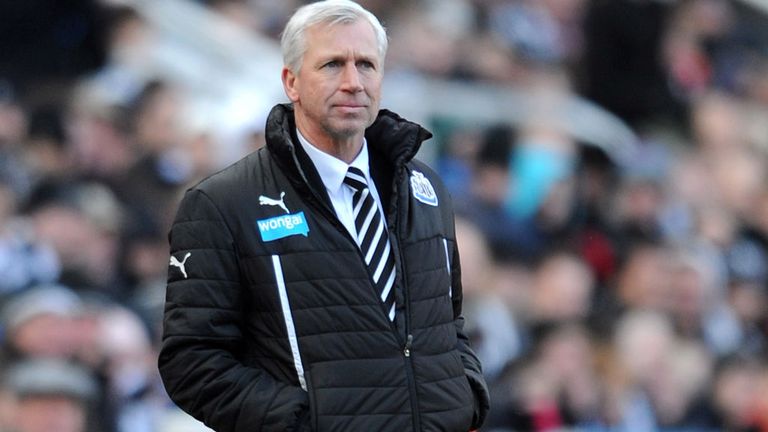 A Sunday Express article claimed defeat against Aston Villa this weekend could spell the end of Pardew's time on Tyneside.
But Newcastle have now put out a strong statement calling the report "completely untrue".
The statement read: "We consider it extremely poor practice for a newspaper to print such an article without first seeking comment or clarification from the club.
"The article was completely untrue and we can only assume published for commercial reasons or as an attempt to unsettle and disrupt.
"The article also created subsequent ill-informed and damaging coverage in other media outlets and across social media.
"To publish an article of such nature gives the profession of journalism a bad name. Journalists and newspapers which print such wholly inaccurate stories should be aware that there will be consequences for their actions.
"Newcastle United will not accept false, misleading, mischievous or inflammatory reporting such as this and will take appropriate action as and when necessary.
"To this end, Newcastle United can confirm that the Sunday Express is banned with immediate effect."