Newcastle boss Alan Pardew praised his side's professional and disciplined performance as they overcame West Brom 2-0 at the Hawthorns.
Ayoze Perez's superb finish and Fabricio Coloccini's second-half header proved to be enough to give Newcastle their fourth successive win in the Premier League.
Pardew was full of praise for his players for going on the run which has lifted them up to seventh spot in the table after a difficult start to the season and felt Perez's backheeled opener was worthy of winning any game.
"Well it was a very professional performance, real discipline from the players we stick to the game plan that we have at the moment and the players are carrying it out to the letter," Pardew told Sky Sports.
"You still need moments to inspire and the first goal is just sheer class really and worthy of winning any game.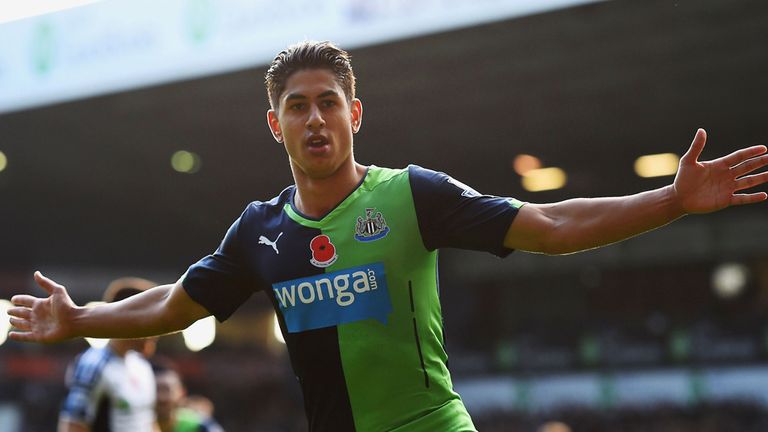 You still need moments to inspire and the first goal is just sheer class really and worthy of winning any game.
"He has got that fantastic technical ability to score those type of goals and I don't think all our squad will be surprised when they see it on the telly we see it in training every now and then.
"He has got a lot to learn but he has done terrific for us again today."
Pardew is enjoying Newcastle's fine run of form after making it five wins on the trot in all competitions.
"The strength of the team is probably the spine of the team," added Pardew. "Moussa Sissoko was again a man mountain out there, Jack Colback, Coloccini and Dummett today and then the goalie I mustn't leave out but we had a good performance from all the players today and the fans were brilliant. 
"It's a great day for us and I think we find ourselves right up the league where a club of this size should be and we have got to try and stay there now.
"We have got a really young team, quite an exciting team and it is very nice to manage."
Despite their climb up the table Pardew played down Newcastle's chances of fighting for a top-six finish and a place in Europe.
"No we have been very simple in what we have done in terms of our goals and where we think we should be and we have kept them realistic even after a difficult start because we were looking at stats and they weren't suggesting we were in the position we should have been in," noted Pardew.
"It is difficult to say that when you are under so much pressure and the fans are almost revolting, but we were confident we would get the results at the end of the day.
"Not quite on the run we have been on it has been phenomenal run and that is all credit to the players."