Nolito completes transfer to Manchester City from Celta Vigo
By Mike Patterson
Last Updated: 01/07/16 3:55pm
Manchester City have announced the signing of Nolito from Celta Vigo on a four-year contract.
City were able to secure the deal for the 29-year-old Spain international forward after triggering his £13.8m release clause with the La Liga club.
Nolito, whose real name is Manuel Agudo Duran, has finalised his reunion with his old Barcelona manager Pep Guardiola at the Etihad Stadium following Spain's exit from Euro 2016 at the hands of Italy on Monday.
Guardiola gave Nolito a first-team debut, but the player was largely used by Barcelona's 'B' team before moving on to Benfica.
He returned to his home country to join Celta in 2013 and won the first of his 13 international caps the following year. 
Twelve goals in La Liga last season helped secure Nolito a spot in France, where he featured in all four of Spain's Euro 2016 games and scored in the 3-0 win over Turkey.
Nolito, who scored 39 goals in 103 appearances for Celta in total, will wear the No 9 shirt for City this season and he is looking forward to working with Guardiola again.
"I think Pep Guardiola is one of the best managers in the world," he told City's official website. "He knows a lot about the game and he's going to help me progress as a player and I'm sure he'll get the best out of me.
"It was a really satisfying feeling when I heard of City and Pep's interest in me. I'm very fortunate that it was he who handed me my debut at Barcelona. I know him a little. I was with him for a short while when he got me to train with the first team or included me in the playing squad.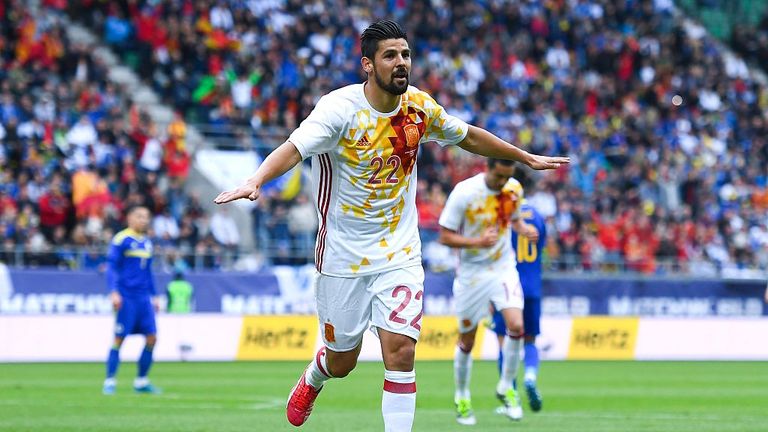 "I want to keep progressing, I'm at the start of a new chapter in my career here at City and I'm really pleased to be here and I want to try and continue to improve as a player.
"I'll try to bring as much as I possibly can [to City]. I'll do everything that the manager asks of me, try my absolute best and do everything I can to repeat the form I've shown throughout my career at various clubs.
He [Guardiola] knows a lot about the game and he's going to help me progress as a player and I'm sure he'll get the best out of me.
Nolito
"It's just about trying to play my usual game and let's hope that I can help City to win games."
Nolito has been described as a humble person after arriving at the top level relatively late in his career and he appears happy to live a quiet life.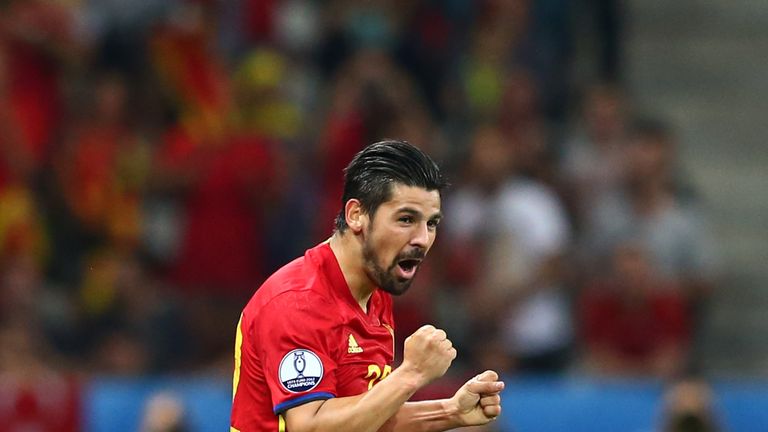 "I think that any job in any walk of life, you have to work hard, and I think that I'm a regular, down-to-earth guy, just like the next person, in spite of being a footballer," he added.
"So when I come away from a game or training, I just like to spend time with my wife, my daughter, my friends and just chill and have a nice day."