Pep Guardiola's impact at Manchester City 'frightening', says Sunday Supplement panel
Last Updated: 18/09/16 12:52pm
The Sunday Supplement panel lauded Pep Guardiola's early impact at Manchester City, saying it is "frightening" for the rest of the Premier League.
City have won all eight competitive matches under Guardiola and put in an impressive performance on Saturday as they beat Bournemouth 4-0.
The Daily Telegraph's Matt Law says City have been "unbelievable" so far, especially considering they have missed several key players in games.
"It's scary to think that they were without David Silva, Sergio Aguero and Vincent Kompany yesterday," he said. "In the last two or three years if you'd taken those three out of the side you always thought you'd have a chance against City. Now, they don't miss them at all.
"All the headlines are about Kevin De Bruyne this morning but look at what Pep has done with Aleksandar Kolarov as well. He's put him into centre-back and now he's pinging passes all over and playing the last 20 minutes at the other end of the pitch. That sums up the way Guardiola thinks differently to most of the other managers.
"To have this impact so early in his reign is frightening for the rest. Watching that first half against United last week, it's the best I've seen a team play in the Premier League.
"That could blow everybody away with the way they're going. It's still ridiculously early and a lot can happen, but it's frightening."
One of the players who has particularly impressed under Guardiola is Raheem Sterling.
Having struggled at times last season, the England international has been one of City's brightest players so far this campaign.
"Raheem Sterling looks like a completely different player," said the Daily Star's Jeremy Cross. "He looks like the player he was when he first came on the scene at Liverpool. He looks re-born.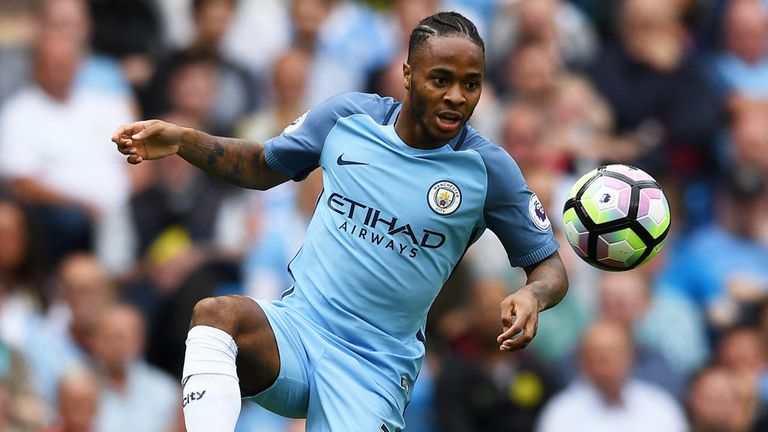 "There are so many players there, who look so much more confident and better. I thought Pep had a big project on his hands when he first arrived but he's made a mockery of that.
"They are not the finished article but the frightening thing is they've only just started under Pep and they already clear in the Premier League. They are only going to get better and it's a frightening proposition for the other teams."
Oliver Kay of The Times highlighted the fact that Guardiola has not been afraid to make big decisions, including sending Joe Hart out on loan and leaving Yaya Toure out.
"They are risky, brave decisions," he said. "They're not obvious decisions he's made and he's made them for technical reasons. It's not a case of a manager coming in and trying to throw his weight around and say I'm the boss.
"It's a case of him saying you are not right for this style of play that I want to play and he's been proven right very quickly. His decisions have been vindicated straight away.
"A lot of people were saying he's going to get a shock when he comes to the Premier League and he's made a complete mockery of that."
Watch Man Utd v Leicester, the Ryder Cup and the EFL Cup as part of our three months' half-price offer.