Manchester City will be among football's elite for as long as Pep Guardiola is in charge, according to David Villa.
The New York City striker played under Guardiola during his time at Barcelona, winning two La Liga titles and lifting the Champions League trophy before leaving the club in 2013. 


Guardiola enjoyed further success at Bayern Munich before taking over at City this summer, where he has won all nine of his competitive games in charge, and Villa is confident the club will rival the best teams in the world with his old boss in charge. 
"Guardiola has done this at different clubs which is amazing," Villa told NBC. "When I was at Barcelona, he was tremendous, going to Bayern he was excellent and now at Manchester City he's gotten off to a great start as well. He's good.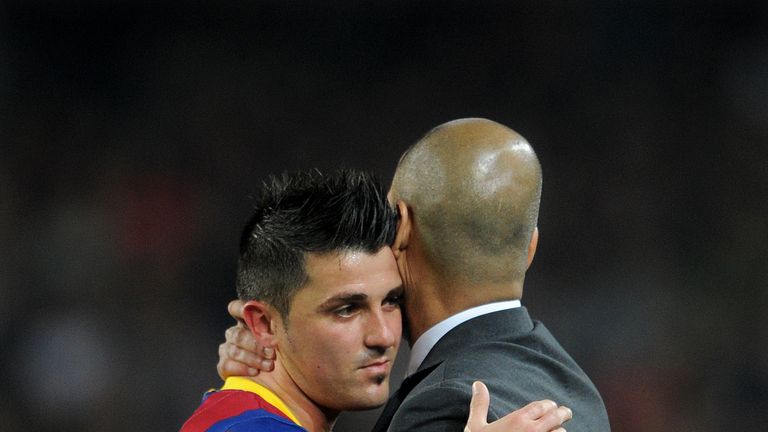 "He's very good and I'm very proud to have worked with one of the best coaches in the history of soccer and to see him putting up some great results.
"He's brought great tactics to all the clubs he's been at and the players really like playing for him. I think City's start has shown how good of a manager he is. I think they'll be one of the best clubs for as long as he's there because he's very smart and always looking to get better." 
Manchester City are the parent club of Villa's New York City, who look to be on the verge of reaching the play-offs for the first time in only their second season in MLS. 
Villa has put much of the credit down to former Arsenal captain and current New York City manager Patrick Vieira - who also previously worked as Manchester City's reserve team coach.
"Patrick is a very good coach," Villa said. "The most important thing is that he's come in and had a very clear plan from the first day. Day by day we work in training to accomplish our goals and it's good for us.
"For me, I like the style Patrick wants us to play and of course you always need to get the results. So far this year we are doing good because we're in a good position. We need to finish out strong though going into the playoffs." 
Watch Man Utd v Leicester, the Ryder Cup and the EFL Cup as part of our three months' half-price offer.