Manchester City have admitted they are "out of the race" to sign Kylian Mbappe from Monaco.
City were one of a number of top-flight European clubs to have confirmed their interest in the France striker this summer, with Paris Saint-Germain and Real Madrid fighting to sign the 18-year-old.
But Manchester City director of football Txiki Begiristain conceded the club have ruled themselves out of a deal for the teenager's signature.
"We are out of the race," Begiristain said.
"It is impossible to do it with the timing remaining."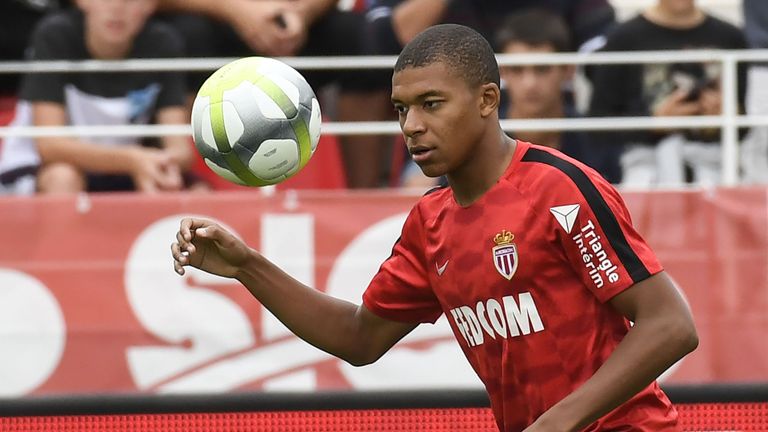 Mbappe, who scored 24 goals last season, has been heavily linked with a move to Ligue 1 side PSG and was this week criticised by a Monaco supporters group as rumours of a switch to the club's rivals continued.
A training ground argument with team-mate Andrea Raggi resulted in Mbappe being dropped from last week's win over Metz, after being benched the previous weekend in his team's 4-1 victory over Dijon.
Meanwhile, Begiristain also ruled out signing Lionel Messi.
"Messi is staying at Barcelona, for sure," he added.