Manchester City 'taking legal advice' over La Liga president's claims
By Stephen Turner
Last Updated: 07/09/17 6:28am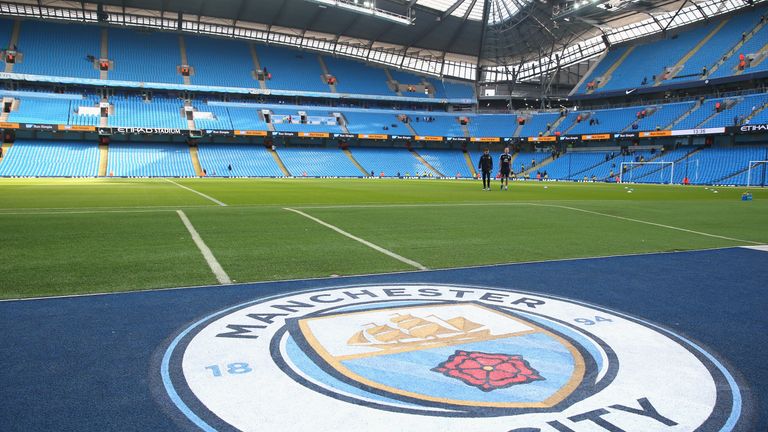 Manchester City say they are taking legal advice over the La Liga president's "ill-informed" criticism of their transfer spending.
Javier Tebas took aim at City and Paris Saint-Germain at the SoccerEx Convention in Manchester on Wednesday, accusing the Abu Dhabi and Qatar-backed clubs of gaining an unfair financial advantage.
His comments came on the back of an official complaint to UEFA from La Liga, made on August 22, calling for an investigation into both clubs for "violation of financial fair play regulations".
UEFA has since opened a case into PSG in the wake of their record-breaking moves for Neymar and Kylian Mbappe, but the governing body made it clear this week there is "no investigation into Manchester City".
And a statement from City, released on Wednesday evening, read: "We note the public comments made by Mr. Tebas today and earlier this week.
"UEFA's statement of the 4th of September is clear and based on accurate information. By contrast, Mr. Tebas' statements are ill-informed and in parts pure fiction.
"As you would expect, Manchester City Football Club and the City Football Group are seeking appropriate legal counsel and will act accordingly on that advice."
Speaking earlier in the day Tebas said: "Recently, Manchester City and Paris Saint-German, before that Chelsea, they have money that has not been created [by them] and have been able to get an advantage through this.
"Manchester City with all this oil [money] will take all these players and we need to protect ourselves. These past few years Manchester City have paid out nearly a thousand million on players, PSG £950m."
City, who spent £220m this summer while recouping more than £90m, were sanctioned by UEFA in 2014 for a breach of FFP regulations but have since complied with all requirements.