La Liga president Javier Tebas has accused Paris Saint-Germain and Manchester City of "financial doping".
PSG shattered the world transfer record last month when they activated Neymar's buy-out clause and paid £198m to buy the Brazilian from Barcelona, a payment which La Liga initially refused to accept.
The Ligue 1 club have also agreed a season-long loan for Kylian Mbappe that contains an obligation to buy the forward for £165m in 2018.
The mammoth spending spree has prompted UEFA to open an investigation into PSG's transfer dealings with regards to Financial Fair Play (FFP) rules.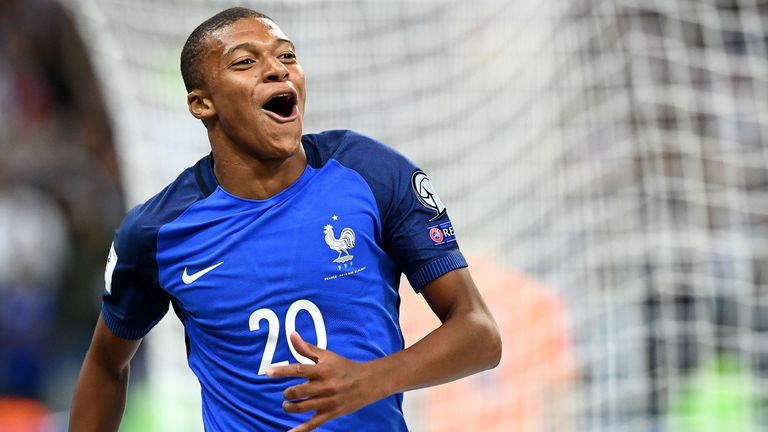 Tebas also took aim at Manchester City, who have spent vast sums to establish themselves as one of the premier sides in European football since being purchased by the Abu Dhabi United Group in 2008.
Speaking at the SoccerEx Convention in Manchester, Tebas said: "This is when football clubs have a competitive advantage due to income not coming from the clubs themselves.


"Recently, Manchester City and Paris Saint-German, before that Chelsea, they have money that has not been created [by them] and have been able to get an advantage through this.
"Manchester City with all this oil [money] will take all these players and we need to protect ourselves.
"These past few years Manchester City have paid out nearly a thousand million on players, PSG £950m"
City, along with PSG, were the subject of a complaint made by La Liga in a letter to UEFA on August 22, calling for an investigation into both clubs for "violation of financial fair play regulations".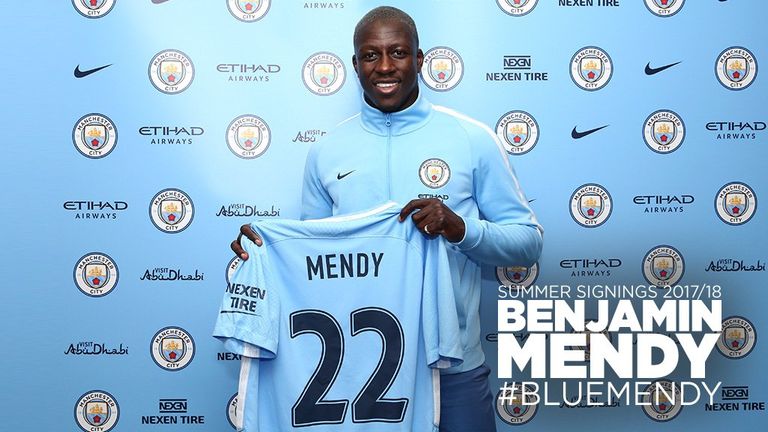 However, UEFA subsequently moved to clarify that City were not under investigation and called any reports stating otherwise "unsubstantiated".
PSG have been owned by Qatari Sports Investments (QSI) since 2011 and Tebas claims clubs with mega-rich owners have an unfair advantage over their rivals.
"We have seen the accounts of these clubs for the past five years, seeing income from gate tickets, TV rights and commercial income," Tebas continued.
"This is publicly available data. We have the comparison with Real Madrid, Barcelona and Manchester United.
"We know these clubs fight to become the best brand in world. We carried out this study of the accounts - income streams, sponsorship et cetera. PSG has a lot more from sponsorship than Manchester United. That's impossible. That's financial doping.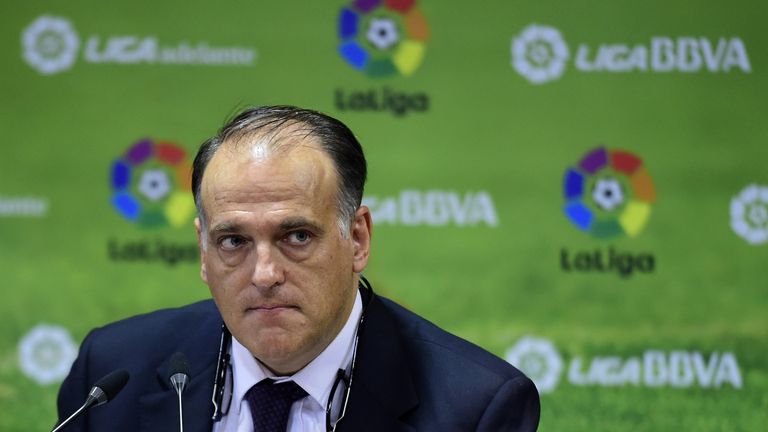 "It is not like I don't like PSG. If this player (Neymar) had gone to Manchester United maybe I would not have gone to the courts because this is not financial doping and maybe they have the money to buy this player."
FFP rules require clubs to more or less break even over a period of three years and PSG will pay Neymar £515,000 per week over the course of his five-year contract, which could take the total cost of the Brazilian to £500m.


PSG accrued about £50m from selling players this summer and UEFA says it will put the club's books under meticulous scrutiny over the coming months.
Neymar is one of the crown jewels in world football, both as a player and a commercial force, and neither Barcelona nor La Liga are happy that he was lured away against their will.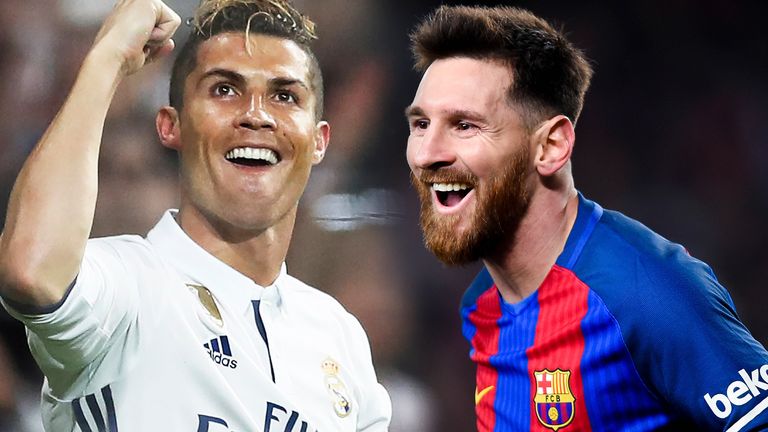 And when asked if PSG could repeat the feat with two even bigger names, Lionel Messi and Cristiano Ronaldo, Tebas admitted it is not out of the question.
"I think the buyout is higher but if Nasser [Al-Khelaifi] wants them they can just open the pipes and afford them," Tebas conceded, referring to QSI's chairman Nasser Al-Khelaifi.
"This is the gas price not the football price. The Qatari tourist board pay this much [for sponsorship], another pays this much. It is very easy to do this. It is not complex.
"They are laughing at the industry aren't they? We have caught them p***ing in the swimming pool. Now Neymar has gone on the diving board and peed from the diving board. This is not acceptable."