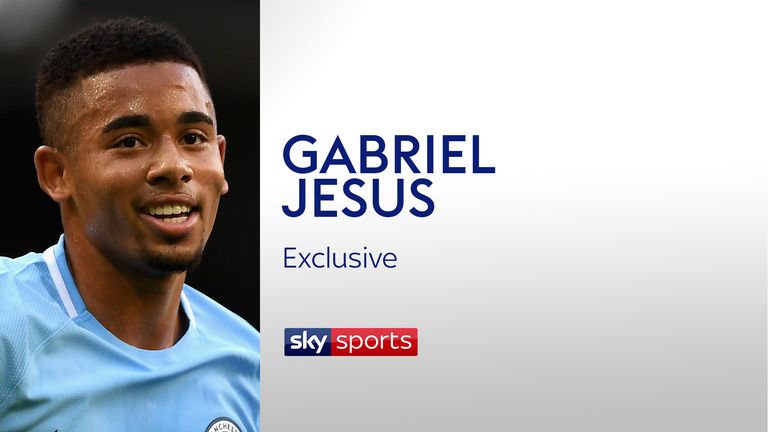 Gabriel Jesus admits he can see similarities between Manchester City's "beautiful" style of play under Pep Guardiola and the famous football of his native Brazil.
Jesus, 20, has scored six goals in seven Premier League appearances this season, with Guardiola's side top of the table by two points from rivals Manchester United.
He has settled into life at City extremely well since joining from Palmeiras in January, netting 13 league goals in 17 games and establishing a lethal partnership with team-mate Sergio Aguero.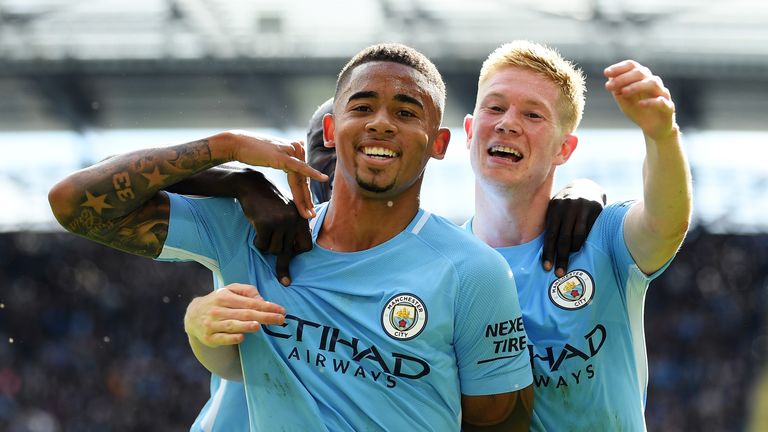 Jesus netted two in City's recent 7-2 demolition of Stoke and admits that performance at the Etihad reminded him of playing in Brazil, home of the record five-time World Cup winners and their Samba football.
"Yes, it was almost like [Brazilian football]," Jesus told Soccer Saturday. "In Brazil when we win with so many goals the players tend to start playing with more style and being playful.
"They start jumping around and it did feel more or less like this. It felt like a very beautiful way of winning that game.
"As players we enjoyed it a lot and that's how we felt inside the pitch."
Jesus enjoyed an impressive start to his career in the Premier League but a broken foot suffered at Bournemouth in February checked his early progress.
Jesus spent two months on the sidelines - a period he describes as the "most difficult of his career" - but the forward quickly picked up from where he left off.
He returned for the Manchester derby in April, finishing last season with four goals in his remaining six games, and he's been prolific this campaign too.
"Obviously I am enjoying playing here a lot," he said. "I am a very calm and tranquil person but I do miss some things the city hasn't got compared to where I used to live in Brazil.
"But I am very happy and getting to know the city better and better.
"Pep Guardiola is a very ambitious manager, that's a reason why he has been able to win all the trophies he has won in his career.
"I am very happy to get the chance to be trained by him and I am very proud to be able to grow under his management. I hope we will carry on together and we will be able to improve even more."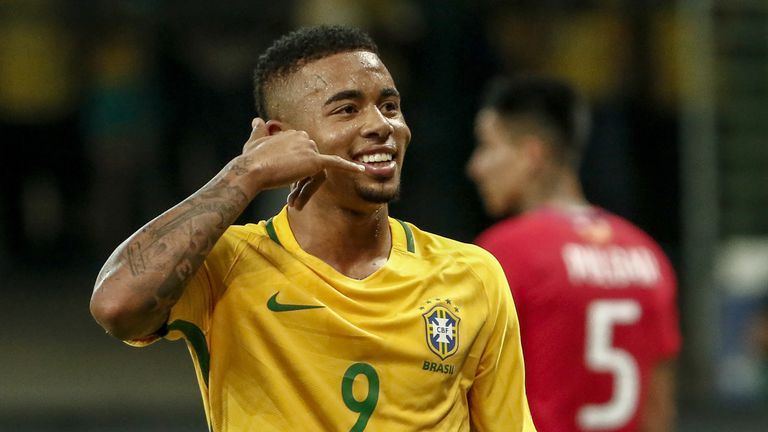 Jesus' arrival in January sparked talk of the Brazilian replacing City legend Sergio Aguero but Guardiola has often opted to play both together when fit.
And Jesus insists the two forwards get along well, adding: "I really like working with Aguero. He is a fantastic guy and we all know how he is as a player. I support him a lot."
Jesus signed off his Palmeiras career by helping his boyhood club win their first top-flight league title in 22 years and he hopes for more silverware in his first full season at City.
"I am very happy to say that I was able to be part of that victory in Brazil," he continued. "The difference is in Brazil we have 20 teams and about 12 or 13 of them are able to win the league.
"Here we have fewer teams competing for the Premier League but I will do my best to achieve the same. I am sure my colleagues are also doing their best for that target."