Kevin De Bruyne says Manchester City will not match the feat of Arsenal's 2003/04 side and become the new 'Invincibles'.
City are sat eight points clear at the top of the Premier League table and are unbeaten after 11 games, scoring 31 goals in the process.
However, De Bruyne does not think City will go the whole season undefeated unlike the Arsenal side of 14 years ago, who won 26 games and drew 12 on their way to the title.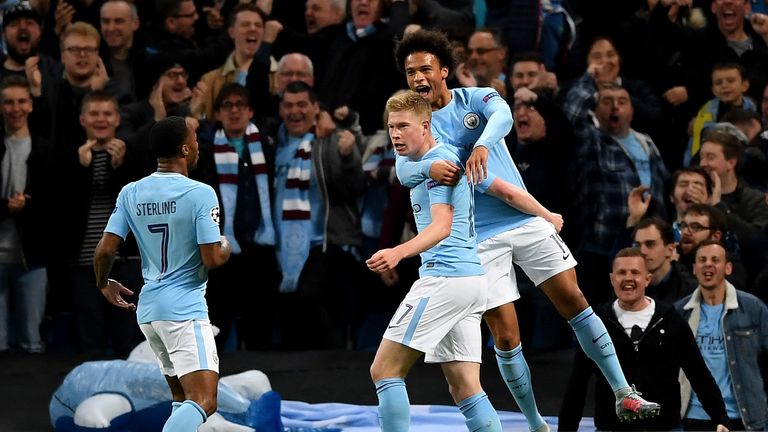 Speaking to Sky Sports News, the midfielder said: "I don't think that will be possible because I think you have so many games and too many important games.
"The power of the Premier League means every team has a lot of money and every team has a lot of quality players, so I think one day or another you will face a team who find a system to beat you, or they have a better day."


The Belgium international is also dismissive of claims from his international manager Roberto Martinez, who said De Bruyne could become as good as Lionel Messi and Cristiano Ronaldo.
"I don't care. I really don't care," he said. "People compare too many players with each other, you have too many good players in the world. In the end, I will only win individual awards if I win something with City.
"I try to play the way I am playing at the moment and obviously the way we are playing is very positive and for us it's nice.
"Everybody is in the same spirit. We want to play the football that we play."