Extra bonus if Manchester City beat Manchester United to win title, says John Stones
Last Updated: 07/04/18 1:40am
John Stones says it would be an added bonus if Manchester City can win the Premier League by beating Manchester United at the Etihad on Saturday, live on Sky Sports Premier League.
City need all three points to be crowned champions on Saturday evening, and if they can do so, Pep Guardiola's side would become the first team in Premier League history to clinch the title with six games to spare.
Getting their hands on a third title in six years by overcoming United would make it extra special for City's fans, according to Stones.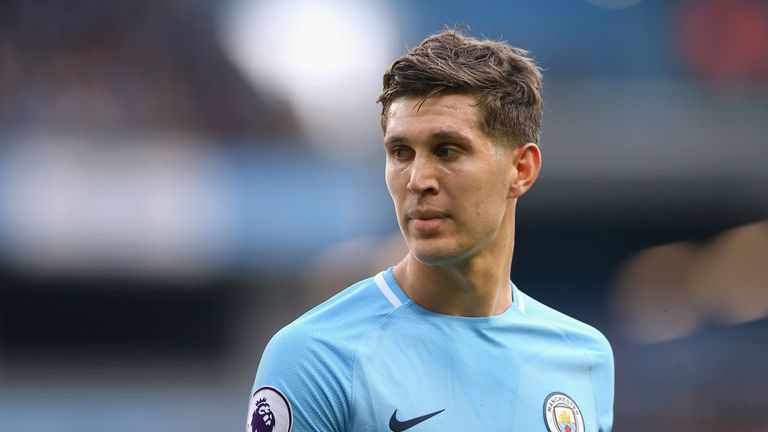 "It would mean a lot," Stones said in an exclusive interview with Sky Sports. "If it was the other way round, I am sure they would say the same. You do not want it to happen, it is the bragging rights of the city, and I knew that from derbies I had played in Liverpool.
"It is the game you do not want to lose and we are not treating it any differently or overlooking things too much. We know the job that is in front of us, it is a massive game and a massive derby and we have to win.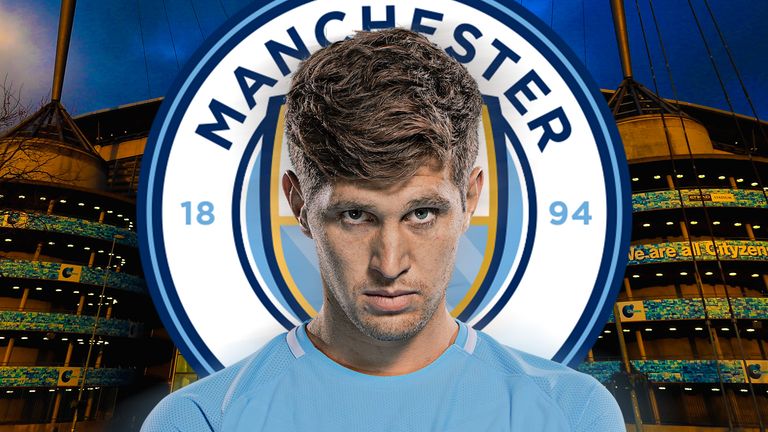 For the city, for our fans, for everyone, I am sure it will mean a lot more beating United to the title, it is that extra bonus
John Stones
"For the city, for our fans, for everyone, I am sure it will mean a lot more beating United to [win] the title, it is that extra bonus for people to say.
"But we are treating it as another game and a derby is as derby games are."
For Stones, just getting his hands on the trophy would represent the fulfilment of a lifelong dream for the 23-year-old Barnsley-born defender.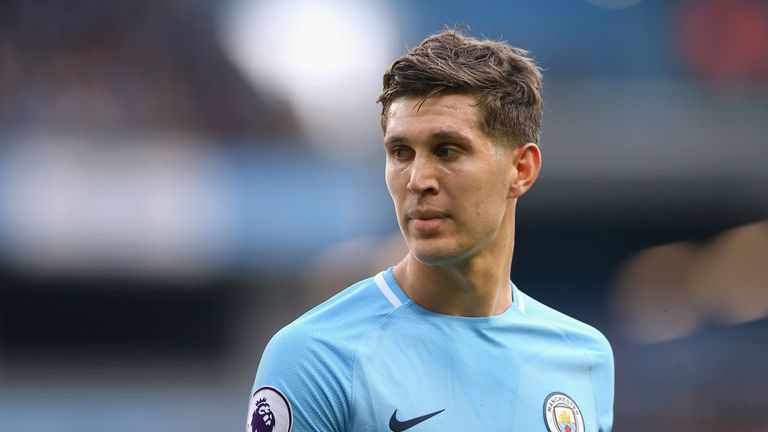 "The term 'dream come true' sums it up really," said Stones, who joined City from Everton in the summer of 2016.
"I never thought as a kid I would be challenging for the title, or within touching distance.
"It is hard to say as until you get it in your hands, you do not know how it is going to feel. We still have games if things do not go well, but we want to win it on Saturday if possible.
"It is iconic around the world and in my opinion, the most difficult league in the world, so everyone watches it and to play in it, be able to fight for it and hopefully lift it, is something I am very proud of and hopefully I can do."
The England international has already won the first trophy of his fledgling career this season after being part of the City squad that beat Arsenal 3-0 to win the Carabao Cup in February.
Winning the league, though, would be the icing on the cake, but Stones knows there is still work to be done against second-placed United before the title is theirs.
"All I have ever wanted to do in football is win trophies - I have won my first trophy already this season and hopefully I will get my dream trophy by the end of the season in the Premier League," he said.
"And the manner in which we have done it is even more satisfying for me as a player and how we play. I am a big believer in this style of play going forward and the manager and player we have got fit this perfectly.
"But there is still work to be done and I do not want to jump the gun and we have to keep dreaming."
Watch the full interview with John Stones from 5pm on Saturday on Sky Sports Premier League