It's Derby Day 2 this weekend as Everton host Liverpool and Manchester City look to win the Premier League title against rivals Manchester United.
Both games are live on Sky Sports on Saturday and you can have your say ahead of the Merseyside derby and the Manchester derby.
Scroll down for our interactive countdown to the Premier League fixtures by taking in the best stats, playing our quiz, hearing the views of the men that matter and having your say on the big battles and crucial team selections.
Who will win?
First up, it's simple enough. Who will be head-in-hands on Saturday evening, and who will have the city bragging rights?
The key questions...
Will the Toffees end their miserable derby run? (Everton v Liverpool, Saturday from 11.30am live on Sky Sports Premier League)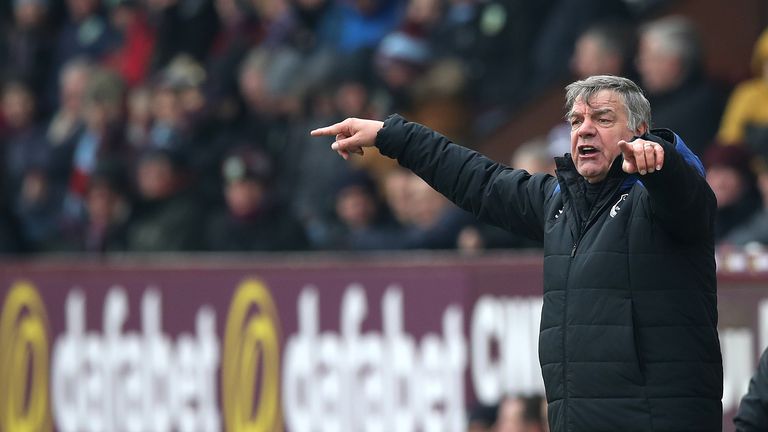 Bragging rights on Merseyside have been hard to come by for the blue half of Liverpool in the last few years.
However, the two meetings this season - one in the Premier League and one in the FA Cup - finished 1-1 and 2-1, with Liverpool needing a late Virgil van Dijk goal to win in the cup game in January.
Everton have also won three of their last four home matches, with the only defeat coming in their last outing against Manchester City.
Will Manchester City wrap up a historic title win? (Manchester City v Manchester United, Saturday from 5pm live on Sky Sports Premier League)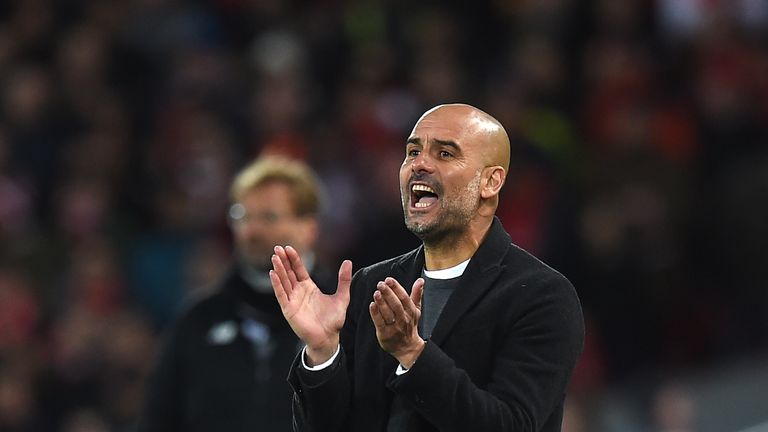 If Manchester City win against their local rivals on Saturday, they will win the top flight earlier than anyone else in history, with well in excess of a month to go before the end of the Premier League season.
City are one win away from the most ever in a top-flight season (28), matching a record they set themselves in their 2011/12 Premier League victory - even if they did have to wait until Sergio Aguero's moment of magic to earn that final three points.
The game will be the 21st meeting between Jose Mourinho and Pep Guardiola, the most either has faced another manager. Guardiola has won nine of the 20 to date (drawn seven, lost four), the most defeats inflicted on Mourinho by any opposition manager.
Key battles
Where will the games be won and lost on Saturday?
We have been taking a look at some of the key battles, and you can also vote on who you think will come out on top on the pitch...
Team news
We will hear more from the managers on Friday but Liverpool are waiting to see if Mohamed Salah will be fit to start against Everton.
Salah was taken off in the second half of the Champions League win against Manchester City on Wednesday, with Jurgen Klopp saying: "He came to the sidelines and said he felt, sometimes, something.
"That was enough for me to not even ask the doctor how he is, but to take him off the pitch. After the game I asked him and he said 'no, it's fine, I will be good'. But now we have to wait for the real diagnosis and not Mo's self-diagnosis."
Who said it?
"On a scale from zero to 10, I give my year an 11."
"Put on your seat belts, because we're going to have fun."
Ahead of the Manchester derby, can you tell whether Jose Mourinho or Pep Guardiola made these remarks?
Take our quiz to see whether you can decipher a Jose quip from a Pep jibe.
True or false?
How much do you know about the Manchester and Merseyside derbies? Test your knowledge in our quiz...
Paul Merson's predictions
Everton v Liverpool
I just don't see it being an important game for Liverpool, I really don't. I just can't see them playing their full team. They're already in the Champions League next season in my opinion, they're 10 points clear of Chelsea going into the weekend.
It's one of them where they've got an important game coming up. They worked hard the other day so if Jurgen Klopp goes and plays a full team I would be shocked.
PAUL PREDICTS: 1-0
Man City v Man Utd
I expect Man City to win. If you could say to Man United a 0-0 draw, I think they'd chop your arm off. I think United will turn up and play for a 0-0, but I just don't see City not breaking them down before 90 minutes is up. United won't play the way Liverpool play, they haven't got the legs to do that all around the pitch.
But City's confidence will be shot. They will have lost a lot of confidence from that Liverpool loss - no shot on target in 90 minutes, the way they've been playing. The only team that can upset City are Liverpool, because they're the only team that plays that way against City. I think other teams are scared, they go into games against City and show too much respect, but Liverpool's success starts from the front three - they've got pace and close down properly.
PAUL PREDICTS: 1-0
Who needs a win more?
Does the Manchester derby mean more to City after their Champions League humbling by Liverpool? Is the pressure rising on Sam Allardyce to deliver a big result for Everton?
We assess the significance of Derby Day 2 for each side.
Walcott & Ox: From friends to foes
Theo Walcott and Alex Oxlade-Chamberlain were Arsenal team-mates last season. This weekend, they go head to head as Merseyside rivals.
Ahead of Saturday's showdown, the long-time friends preparing to turn derby foes are reunited on a taxi tour of their new city as they lift the lid on their Arsenal exit, respond to their critics and explain why their "biggest game of the season" means putting niceties to one side.
Head here to read their joint-interview in a taxi.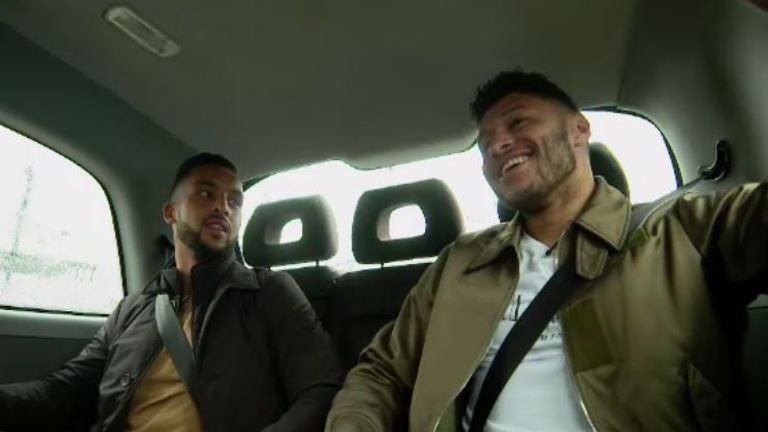 Lingard and Rashford: Our Man Utd journey
"We have to play with that confidence and no fear. If we do that we will win the match and get the three points."
Manchester United duo Jesse Lingard and Marcus Rashford have been looking forward to the derby as well as discussing their time at United, coming up through the academy, their ambitions, and England.
Head here to read their interview in full - and watch some of it in the video below...
Sanchez under the spotlight
Alexis Sanchez finds himself under the spotlight when Manchester United visit Manchester City, the team that he came close to joining in January.
Did he make the right choice? Adam Bate has been taking a look HERE.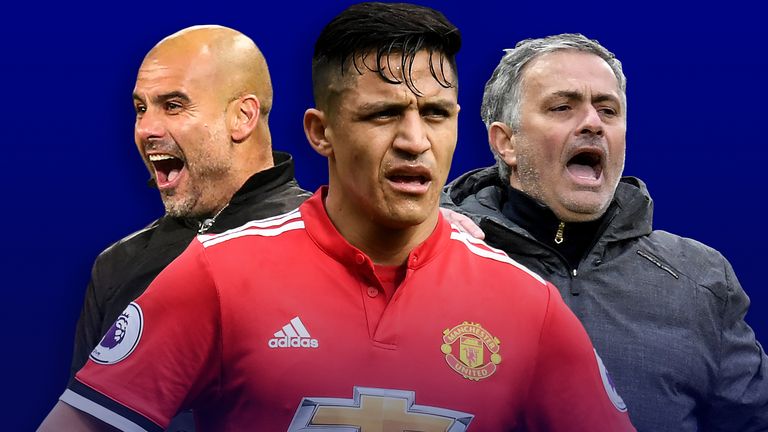 Derby Day kings
Ahead of Derby Day 2, we have been looking at which clubs reign supreme in their upcoming showdowns.
We've checked the head-to-head records of Everton v Liverpool, Man City v Man Utd, Real Madrid v Atletico Madrid and Chelsea v West Ham, all of which are live on Sky Sports this weekend, to see how the teams have fared in the fixtures over the past 90 years or more.
Pep v Jose
Records, memorable matches, friction. Pep Guardiola and Jose Mourinho have quite a history...
Pep's best-ever XI
Pep Guardiola's Manchester City are on the brink of the Premier League title. But how many of his current players would get into his all-time team?
From his reigns at Barcelona, Bayern Munich and Manchester City, select his best-ever XI using our team selector below. You can then share your side with your friends on social media.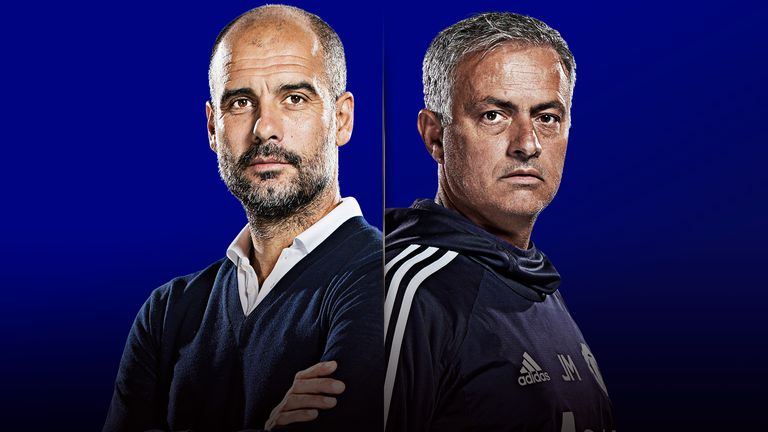 Jose's best-ever XI
Who would make it into Jose Mourinho's best-ever XI?
Use our team selector below to select your best-ever Mourinho line-up and then share your side with your friends on social media.
Keep coming back for more Manchester and Merseyside derby content - and remember you can watch both games live on Sky Sports Premier League on Saturday.