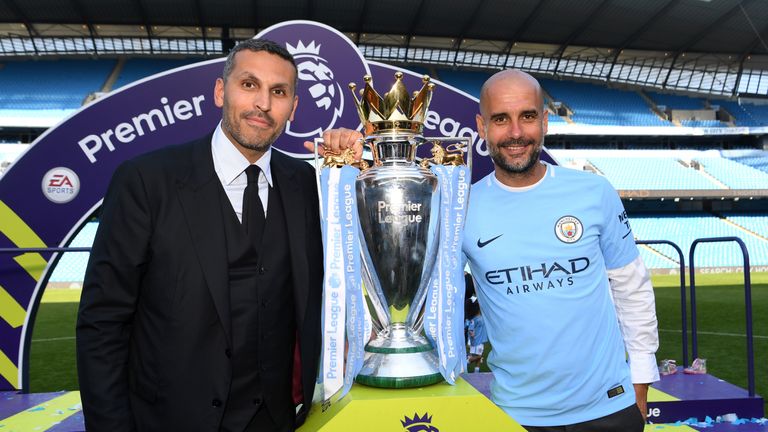 Manchester City have announced record revenue of £500.5m for 2017/18.
It marks the first time City have broken the £500m barrier and is an increase of £27.1m (5.41 per cent) on the previous year.
The improved financial performance comes on the back of a season when Pep Guardiola's side won the Premier League with a record 100 points, and also broke records for goals scored and games won.
It is the fourth consecutive year City have recorded a profit, after suffering heavy losses in the first six seasons after being taken over by the Abu Dhabi United Group in 2008.
Manchester City Revenue Totals
| | |
| --- | --- |
| 2008/09 | £93m loss |
| 2009/10 | £121m loss |
| 2010/11 | £197m loss |
| 2011/12 | £98m loss |
| 2012/13 | £52m loss |
| 2013/14 | £23m loss |
| 2014/15 | £11m profit |
| 2015/16 | £20m profit |
| 2016/17 | £1m profit |
| 2017/18 | £10.4m profit |
Chairman Khaldoon Al Mubarak said: "Most of the developments visible today are the result of a carefully crafted strategy - one in which organic evolution has also been allowed to thrive."
He also lauded Guardiola for his work in turning City into record breakers.
"The 2017/18 season will go down in history because of the incredible football we all witnessed," Al Mubarak said.
"We are filled with an extraordinary sense of pride in the hard work of Pep Guardiola, the players, and the staff who work tirelessly to support them."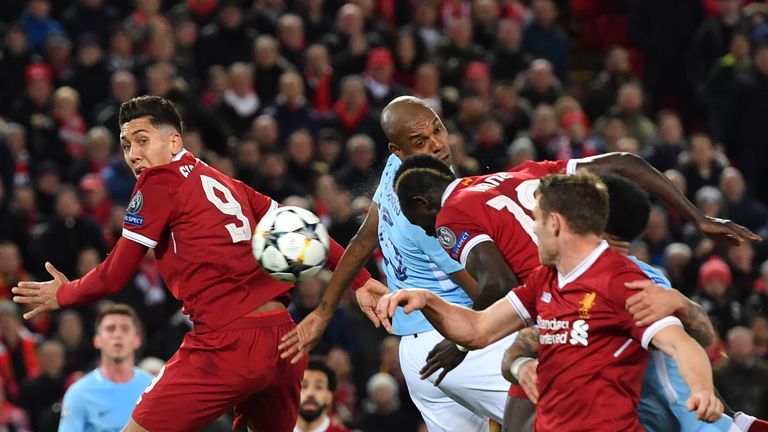 Although Guardiola's side enjoyed a triumphant league campaign, they suffered disappointment in Europe as they were dumped out of the Champions League by Liverpool with a 5-1 aggregate defeat in the quarter-finals.
CEO Ferran Soriano has made it clear the club are hoping to make a bigger impact in that competition in the coming seasons.
"We recognise that the sporting challenge continues," Soriano said. "Consistent domestic success and further development in the Champions League will be our focus in 2018-19 and the seasons to come."