Manchester City boss Pep Guardiola is hopeful Sergio Aguero will be fit to face Lyon in the Champions League on Wednesday.
Aguero was substituted during the second half of the 3-0 win over Fulham on Saturday after sustaining an ankle injury shortly before the interval.
Guardiola says the striker will undergo an assessment on Sunday to determine the extent of the injury.
"It was something in the ankle," said the Spaniard. "He went up to head a cross and when he fell down, he felt something.
"He finished the first half and started the second half a bit uncomfortable.
"He could have played on but with us winning 3-0, we did not want to take a risk. We will see tomorrow (if he can play on Wednesday)."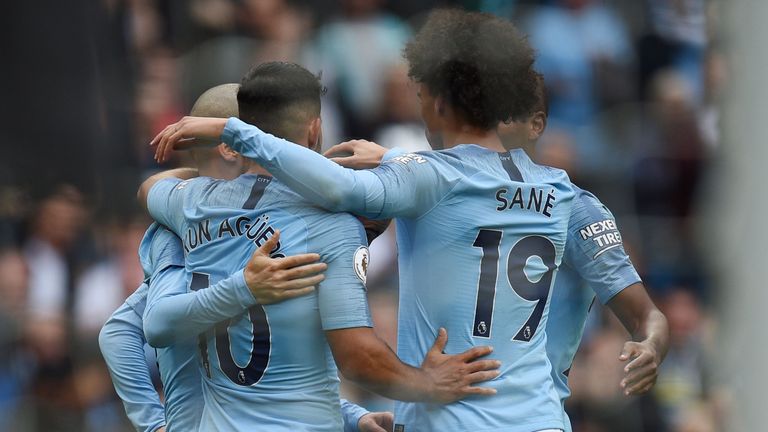 Guardiola has also suggested Benjamin Mendy could be sidelined for a number of weeks.
Mendy played for France during the recent international break but was a surprise omission from City's squad for the win over Fulham.
Fabian Delph came into the side in place of Mendy and when asked to rate the England international's performance, Guardiola said: "No doubts about Delph.
"We know how important he was last season and now with the Mendy injury - it could be weeks or days and maybe longer, having Fabian fit is so important."