Kevin De Bruyne feels no sympathy for Liverpool after Manchester City narrowly pipped them to the Premier League title.
City won their last 14 games to beat the Reds by a single point in a compelling and high-quality title race.
Liverpool's 97-point tally was the third-highest ever achieved in the competition but, while City's Belgian playmaker acknowledges their effort, he cannot feel sorry for them.
De Bruyne said: "It's a remarkable effort, but it means that we were just better than them in the end.
"I don't feel sorry for them because I don't think they'd feel sorry for us. I don't think anybody felt sorry about the way we went out of the Champions League. You take it.
"I know how they feel because you're going to feel disappointed. We'd feel the same if it happened to us.
"But we're still competitors. It's been a great battle. I can understand the feelings they have but to feel sorry for them is maybe going a little too far."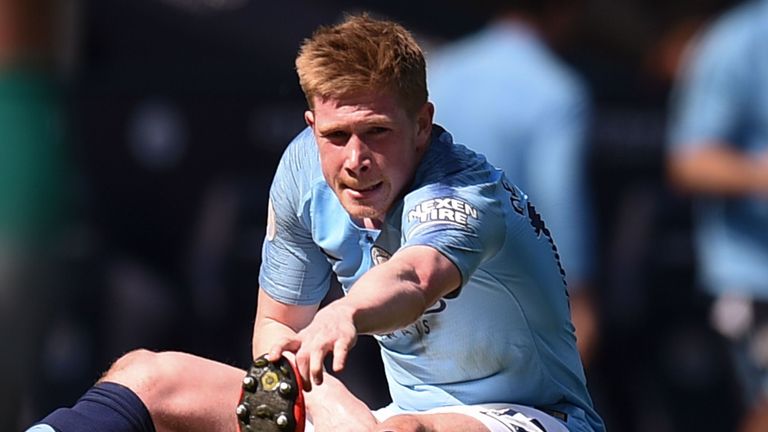 For all City's success this season, it has been a frustrating campaign for De Bruyne - their player of the season last year - due to a succession of injuries.
The 27-year-old featured just 18 times in the Premier League largely due to two separate knee injuries and a number of other problems.
He returned from his latest setback to feature off the bench as City won the title at Brighton last weekend. He now wants to end on a glorious high by helping them complete the treble in the FA Cup final against Watford on Saturday.
De Bruyne said: "It makes up for it in a way but obviously it's not been the most fun season.
"It's been one of those years where I started really badly with two big injuries. I came back in the right way but obviously, my body couldn't cope with all the games.
"It's good to be back with the team for the prizes, the Brighton game and now the final."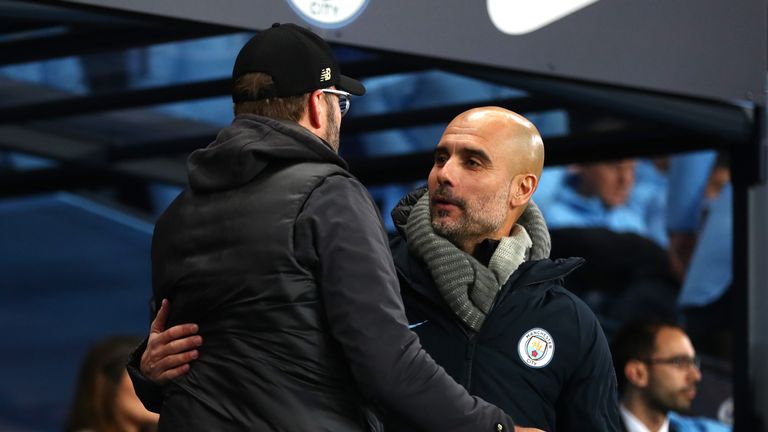 Aside from the Champions League quarter-final exit to Tottenham, City have enjoyed another successful campaign under Pep Guardiola. But the ever-demanding City boss says reputations will count for little next term.
He said: "Every player has to feel, 'I have to play good or I don't play'. They have to feel, 'I have to win again, if not I have problems, I'm in trouble, I cannot be longer here'.
"People say how beautiful it is but we have to win again and again and again and the players have to feel that.
"It was incredible but for the first day from next season we start from zero."
Follow Man City vs Watford in our dedicated live blog on the Sky Sports app and SkySports.com on Saturday.