Vincent Kompany is leaving Manchester City after 11 years at the club.
Club captain Kompany, 33, played his final game for the club in Saturday's 6-0 FA Cup final win over Watford.
The Belgian has played 360 games for City since joining from Hamburg in 2008, winning four Premier League titles, two FA Cups and four League Cups along the way - including one of each this season.
'The time has come for me to go'
Commenting on his decision, Kompany wrote a letter to fans on Facebook, saying: "We've just seen the close of an incredible season. My 11th as a Blue. I cannot believe I'm writing this but ... also my last as a Blue.
"Countless of times have I imagined this day, after all, the end has felt nearby for so many years. It still doesn't feel real. Man City has given me everything.
"As overwhelming as it is, the time has come for me to go. And what a season to bow out. I feel nothing but gratefulness. I am grateful to all those who supported me on a special journey, at a very special club.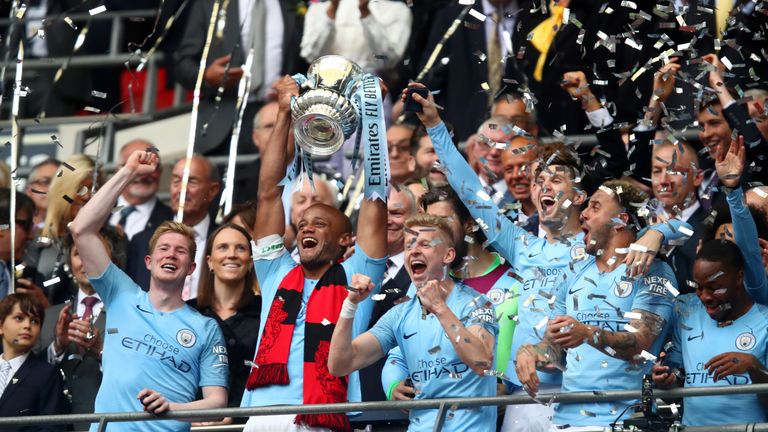 "I remember the first day, as clear as I see the last. I remember the boundless kindness I received from the people of Manchester.
"I will never forget how all Man City supporters remained loyal to me in good times and especially bad times. Against the odds you have always backed me and inspired me to never give up.
"Sheikh Mansour changed my life and that of all the City fans around the world, for that I am forever grateful. A blue nation has arisen and challenged the established order of things, I find that awesome.
"I cherish the counsel and leadership of a good human being, Khaldoon Al Mubarak. Man City could not be in better hands."
'Kompany defines the essence of the club'
Man City chairman Al Mubarak has paid tribute to Kompany's huge contribution to the club's success during his 11 years at the Etihad Stadium.
"There have been many important contributors to Manchester City's renaissance, but arguably none are more important than Vincent Kompany.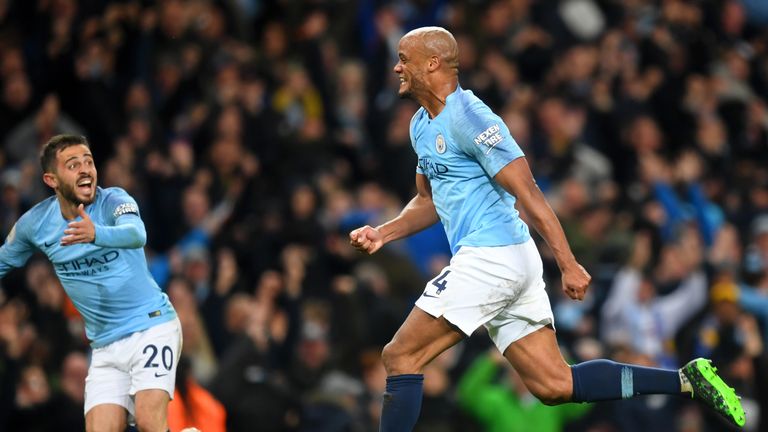 "He defines the essence of the club. For a decade he has been the lifeblood, the soul, and beating heart of a supremely talented squad. A booming voice in the dressing room yet a quiet and measured ambassador out of it, Vincent can be as proud of himself as we are of him.
"I am not sure he expected to lift the Premier League trophy on four occasions during his captaincy but he will be remembered and revered whenever this period of unprecedented City success is spoken about by future generations.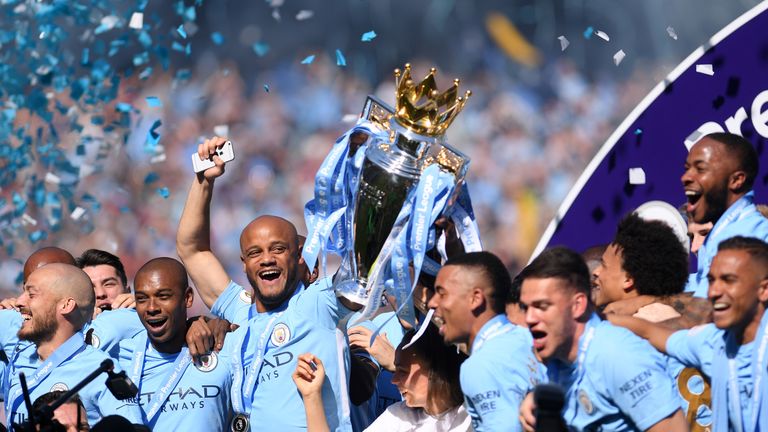 "His leadership, intelligence and determination have seen him adapt brilliantly to playing under four different managers and overcome some debilitating injuries. He is a special character who has answered every demand the club has made of him."
Back where it all started
Kompany has now unveiled his plans for the future, confirming he has signed a three-year deal to become player-manager of Anderlecht.
The 33-year-old joined the Brussels club at the age of six and his career has now come full circle after a trophy-laden stint at City.
He announced on his Facebook page: "I choose to be grateful for the past but remain ambitious and driven for the future.
"For the next three years, I will take up the role of player-manager of Anderlecht. Belgium's finest. This may come as a surprise to you. It's the most passionate yet rational decision I've ever made."
'Kompany a huge loss for City'
Speaking on Sunday Supplement, The Telegraph's northern football correspondent, James Ducker, says Kompany's departure leaves City with a huge void to fill.
"Kompany's been clear that he wants to keep on playing," he said. "He wants regular football and I don't think Guardiola has been able to guarantee that he'd play all the time given the fitness issues he's had over the last three or four years. It looks like he fancies a go somewhere else where he might play more regularly.
"He's an enormous loss to City. He's the only remaining bridge to the pre-Abu Dhabi era and for me he's come to represent the soul of Manchester City. People talk a lot about the sort of club City's become but in any dealings with Kompany, he's a huge presence. He's got a wonderful way about himself.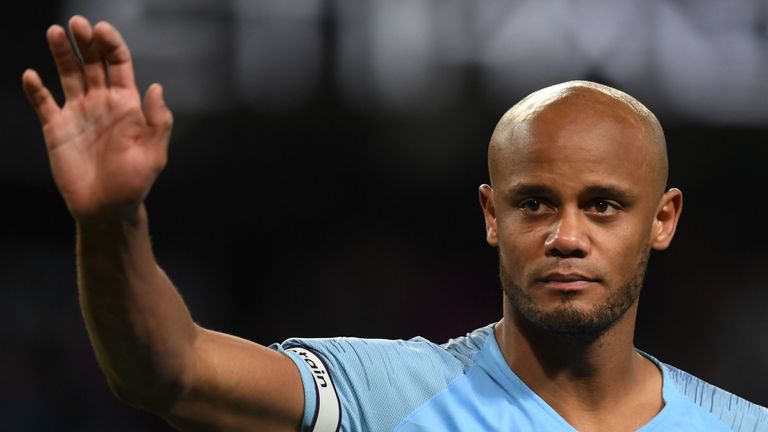 "One of the things that has resonated with City supporters is he's very much an adopted Mancunian. Off the field he's very much involved in tackling the city centre's homeless problem.
"He's a statesman on and off the pitch. He's one of the greatest examples of a modern-day ambassador for football. He's proof you can be brilliant on the pitch, but you can do so much afterwards."
WATCH: 'City should make Kompany ambassador'
Manchester City legend Shaun Goater says the club should make Vincent Kompany an ambassador after he announced his departure.