Micah Richards' continued absence is frustrating Manchester City boss Roberto Mancini
Roberto Mancini says he cannot understand why Manchester City defender Micah Richards is still not fully fit.
Last Updated: 09/03/13 3:39pm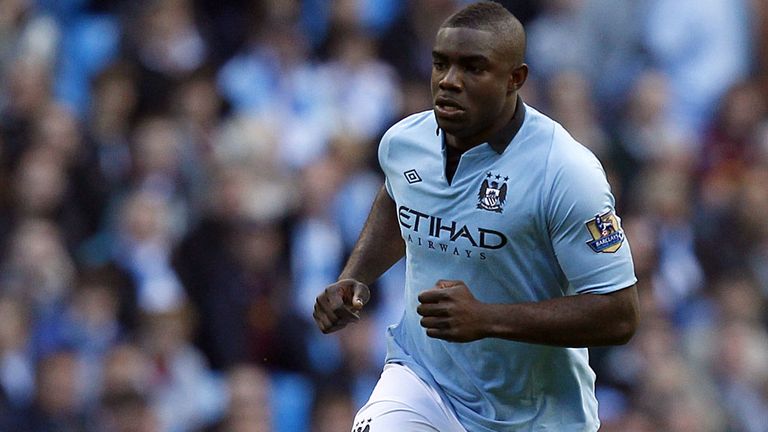 The 24-year-old has been sidelined since October after undergoing knee surgery but was pencilled in for a return to action at the end of February.
However, the England international is yet to resume training with the first-team and Mancini has expressed his frustration over a player who has made just four appearances this season.
Mancini said: "This is strange. I don't know how it is possible, this. But we can do nothing. I think maybe in three or four weeks he will be ready.
"I don't know (the problem). His knee was not 100 per cent. He continued to work. Now it is two months that he has been working."
When asked if he thought Richards would be playing again by now, Mancini said: "Yes, maybe two or three weeks (ago).
"When he starts to work with the team he needs another two weeks. I hope he can start with the team next week."
It is not the first time Mancini has expressed frustration with Richards' fitness record after a number of niggling problems in the past.