Edinson Cavani would cost Manchester City £60m, claims Napoli president
Napoli president Aurelio De Laurentiis has put a £60million price tag on Manchester City target Edinson Cavani.
Last Updated: 19/03/13 10:47am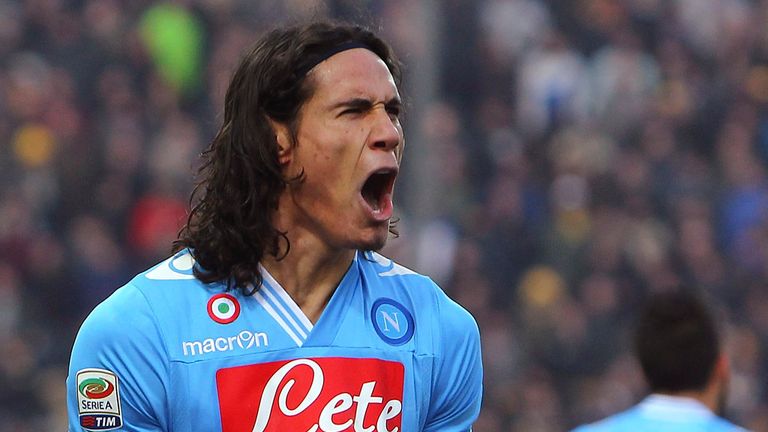 The Uruguayan striker has been in fine form this season, scoring 27 goals for the Serie A side, reportedly making him among City's top targets for the summer.
But De Laurentiis insists the 26-year-old will not be leaving Napoli unless the club receives a huge bid for the player.
"We included a very high buy-out clause in his contract as we want him to stay," said De Laurentiis, quoted in The Sun.
"But if some nutter is willing to pay £60m, which would mean a net fee of £54m for Napoli, we are ready to listen to the offer.
"Let it be clear that the final decision lies with Edinson. He knows he's respected here and that the people love him."