Transfer news: Edin Dzeko wants Manchester City to sign Miralem Pjanic
Manchester City striker Edin Dzeko has claimed the signing of Miralem Pjanic would persuade him to stay at the Etihad.
By Jure Bohoric
Last Updated: 05/04/13 3:15pm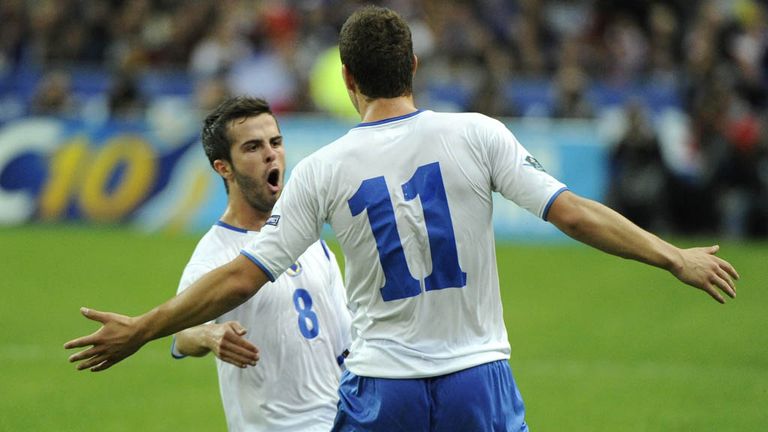 Roma midfielder Pjanic has been linked with a number of leading clubs across Europe following his displays in Serie A, with the Premier League champions among those said to be interested.
Dzeko, who has had to contend with significant speculation over his own future at the Etihad Stadium, insists he has suggested a move for his compatriot to the City hierarchy.
The £27million signing from Wolfsburg in January 2011, who has often had to settle for a place on the bench under Roberto Mancini, would welcome any swoop for 23-year-old playmaker Pjanic.
Dzeko told sport.ba: "I wouldn't be surprised if Pjanic came to City, and I sincerely hope he does.
"If Mire came to City then I would certainly not want to leave the Etihad.
"I sincerely hope that Pjanic will join City. I have recommended Pjanic before to Manchester City - they know all about him.
"On one occasion the manager Roberto Mancini asked me whether Pjanic was Bosnian. I said, 'Of course, he's Bosnian!'"