Jesus Navas says he preferred Manchester City to Real Madrid
Jesus Navas says he has been preparing for a move to Manchester City ever since opening talks with the club months ago.
Last Updated: 04/06/13 1:36pm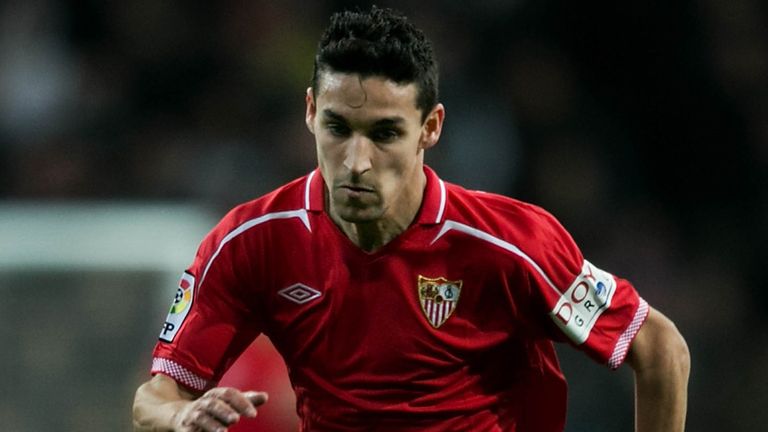 Sevilla revealed they had accepted an offer from City for the 27-year-old on Monday, with reports suggesting the deal could be worth up to £24m for the Primera Liga club.
There had been speculation Real Madrid were keen on his services, but Navas, who has spent his entire career to date with his local club, said he had made up his mind about coming to England a while ago.
Navas said: "We've been talking with Manchester City for four months. The decision is taken.
"There had been rumours (about Real Madrid), but Manchester City were in from the start and I had decided some time ago. It's a good project and it was the moment to make the step.
"The Premier League is a competition where the football is very fast. I'm really looking forward to it. Manchester City are making a great team.
"I'm going from Sevilla, which is a very nice place, and I'm going to a great club in England.
"It was my choice. I'm very happy with the decision. I wanted to continue growing there and they've put a lot of faith in me and I want to continue doing well there.
"It's difficult because I've spent many years enjoying playing in front of these fans but I've made my decision, I wanted to go there. It's a good step for me and I never had any hesitation.
"I want to thank the (Sevilla) fans and the club for all that they've given me."