Transfer news: Yaya Toure admits liking for Paris Saint Germain
Manchester City star Yaya Toure has refused to rule out a possible move to Paris Saint-Germain.
By Patrick Haond
Last Updated: 27/05/14 1:23pm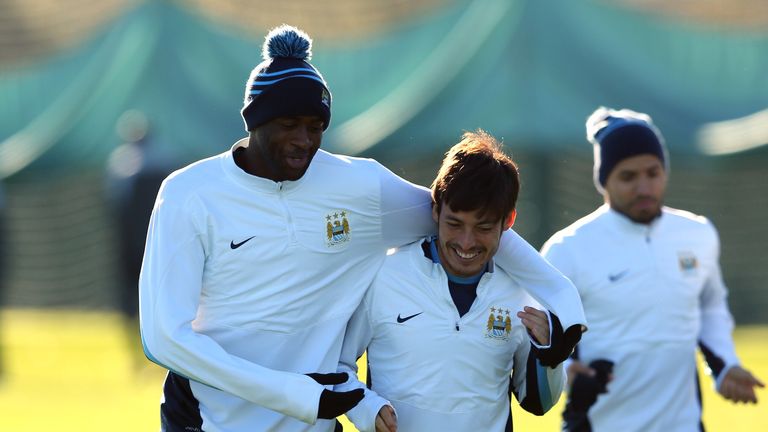 Toure's future has become subject to heated speculation after his agent suggested the Ivory Coast midfielder was underappreciated and disrespected at City.
Toure backed his agent's comments and he himself admitted he would like the chance to return to former club Barcelona at some point in the future.
Now Toure, who is currently with the Ivorian squad ahead of the World Cup finals which begin next month, has refused to rule out a possible future switch to PSG - who have been linked in recent days.
Talking to France Football and asked about the possibility of moving to the Parc des Princes, he is quoted as saying: "Considering the objectives in Paris, how could you not be attracted by such a club?
"PSG has become one (of the) strongholds in Europe. It would be an honour to be part of such a club one day. If I could help..."
Reports in France claim that PSG will turn to Toure if they lose Italian midfielder Marco Verratti - who has been linked to Real Madrid.
Open
In the interview, the midfielder also played down suggestions a summer move could be on the cards.
"Given the magnificent season Manchester City have had, everyone talks about me and everything is open," Toure added.
"My agent, Dimitry (Seluk), is hanging on the telephone and he knows what he has to do, I have complete confidence in him.
"Nobody knows what can happen tomorrow, my attention is on the World Cup and we will see afterwards.
"Yes, I have said I would like to finish my career at Barcelona. You never know because football moves quickly, you never know."
Seluk reiterated his view from last week that Toure should be offered a job on City's backroom staff when he finishes playing.
"A role at City after his (playing) career? Of course. Like Real Madrid have done with (Zinedine) Zidane, for example," he said.
"Zidane played there and afterwards began working for the club.
"Yaya will need a club in the future. We do not want more money or a longer contract, anything like that, just the right attention.
"More attention on Yaya, and that he feels happy at the club, that is the most important thing.
"I will tell you one more time, we do not need more money."