Premier League: Manchester City's David Silva believes pressure is now on Chelsea
Last Updated: 23/12/14 6:57am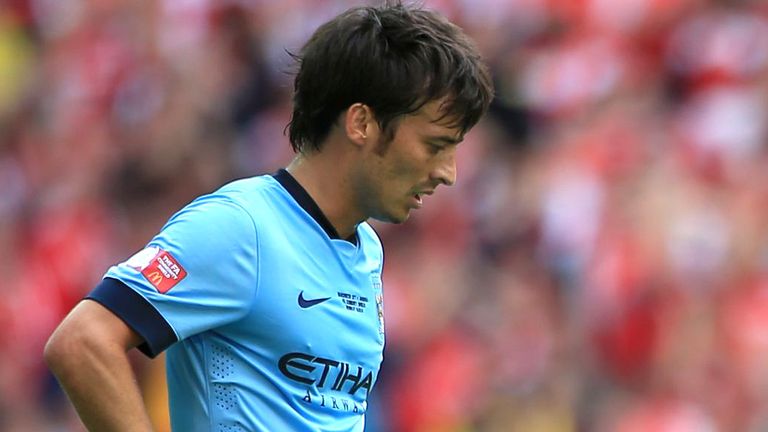 Manchester City playmaker David Silva believes the pressure is now on Chelsea in the Premier League title race.
City have caught Jose Mourinho's side on points and are only behind the leaders on goal difference ahead of the Londoners' Monday Night Football meeting with Stoke.
A run of eight consecutive victories in all competitions, just one short of a club record, has taken City into the last 16 of the Champions League and wiped out Chelsea's eight-point lead to leave Silva in buoyant mood.
"Big teams have to get used to this type of pressure, and we need to replicate it until the end of the season and win as many trophies as we can," said Silva.
"We were eight points behind Chelsea a few weeks ago and now we have the same number of points - at least until they play on Monday - so maybe we can put a bit of pressure on them.
"But we will focus on ourselves and hope they drop some points."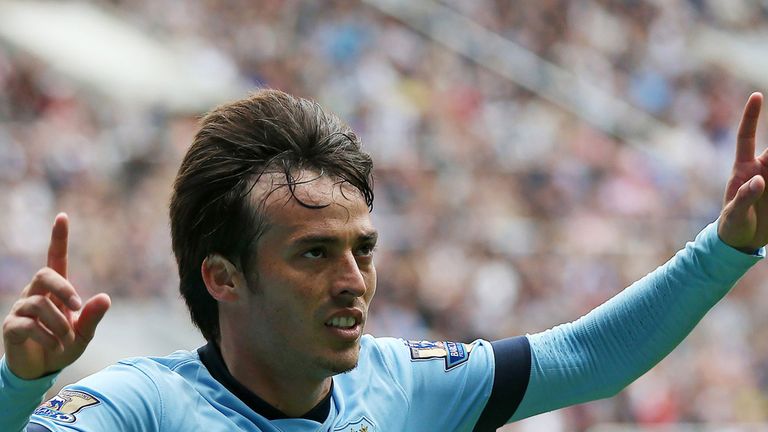 Big teams have to get used to this type of pressure.
Manchester City's David Silva
Silva scored twice in the 3-0 win over Crystal Palace at the Etihad Stadium on Saturday after playing in a more attacking position behind James Milner, used as a makeshift striker due to injuries to Sergio Aguero, Edin Dzeko and Stevan Jovetic.
Spain international Silva put City ahead with a deflected strike early in the second half and doubled the lead on the hour before Yaya Toure wrapped up the points late on.
"I like to play in the middle, even though I can play on both wings," added Silva, who was making only his second start after eight games out with a knee injury.
"When I play in the middle I get chances to score, and that is why I scored the two goals. But I will be happy to help the team when the strikers are back.
"I am very happy for the two goals but I am really delighted because I have just come back. What I love most is to play, so I just want to continue playing."
Watch Stoke v Chelsea live on Sky Sports 1 from 7pm on Monday.