Premier League: Frank Lampard only has deal with Manchester City, not New York City FC
Last Updated: 09/01/15 12:38pm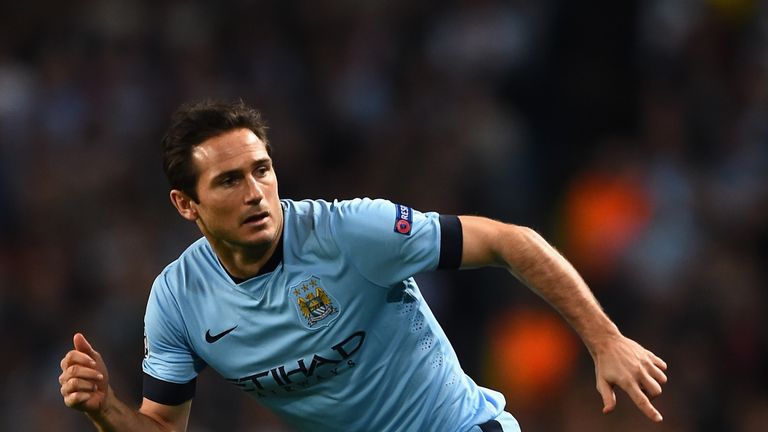 The Premier League has confirmed that Frank Lampard is registered as a player solely with Manchester City.
The league statement came in response to the confusion over Lampard's status amid continuing silence by both clubs.
The New York team, which debuts in Major League Soccer in March, announced last July that Lampard signed a two-year contract, and used it to promote the sale of jerseys and season tickets.
Shortly after that, Man City announced Lampard was returning to the Premier League on loan to stay match fit for his New York debut.
Lampard's seven goals have been valuable to City's defence of the Premier League, and the English club announced on 31 December that he was staying in Manchester for the remainder of the season.
MLS claimed that although Lampard had not signed a contract with New York, the former Chelsea midfielder had a deal with City Football Group, the umbrella company for the clubs owned by Abu Dhabi's Sheikh Mansour.
The Premier League statement read: "Frank Lampard is registered with Manchester City FC until the end of the 2014-15 season.
"The Premier League has sought and received assurances from Manchester City that there is no agreement in place between the club or City Football Group with New York City FC relating to the player."
There has been criticism in the United States over Lampard's failure to start the MLS season with New York.
The New York City supporters' group, The Third Rail, said it was "outraged" by Lampard's prolonged stay in England.
"Many fans, including our members, decided to support the team, committed to season tickets, and bought merchandise under the impression that Frank Lampard would be playing for New York City Football Club, not Manchester City," a statement from the group read.