Premier League clubs in Europe: Why are they struggling to succeed?
By Adam Bate
Last Updated: 19/03/15 11:18am
With Arsenal and Manchester City joining Chelsea in exiting the Champions League before the quarter-final stage, it's the second year in three that the Premier League has had no representatives in the last eight. We look at 10 reasons for the slump…
When English clubs failed to reach quarter-finals in 2013, it was the first time in 17 years that the Premier League has not had a team in the last eight of Europe's premier club competition.
Now it's happened twice in three years. But what's the reason…
It's getting trickier
There was a period when France and Germany were also-rans, failing to produce a single semi-finalist between them for seven seasons from 2003. But with Bayern back in business, Borussia Dortmund impressing in Europe and Paris St Germain's financial clout – their starting line-up against Chelsea cost more than Roman Abramovich's team – things are changing. Even Atletico Madrid have transformed Spain's big two into a triple threat. It's a situation Arsene Wenger predicted in 2012. "Maybe we have less room, less margin, than we had before, when it was just a question of when we would qualify. German football has come up, Spanish football is there every year and some French clubs have come back, like Paris Saint-Germain. It looks less obvious for us."
Greats are elsewhere
Cristiano Ronaldo and Lionel Messi remain the best players on the planet and with the big two propelling Real Madrid and Barcelona through, that's two of the eight slots taken up. But perhaps the problems run deeper when it comes to the world's best. The next four men on 2014's Ballon d'Or list all play for Bayern Munich and the only current Premier League player in the top 10 was Angel di Maria – out of form and not even playing Champions League football this season. Two of the stand-out Premier League players of recent seasons – Gareth Bale and Luis Suarez – have both since moved to Spain so it's hardly surprising that this talent drain is felt at the very highest level.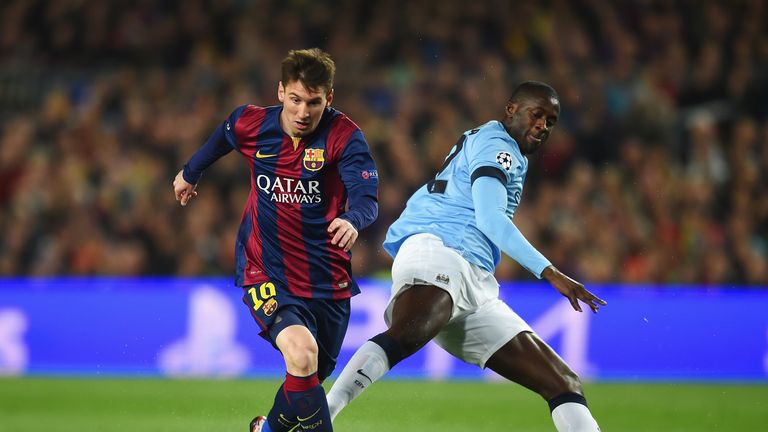 Not defensive enough?
The only Premier League team to reach the semi-finals of the Champions League in the past three seasons was Jose Mourinho's Chelsea side of last season. They conceded 27 goals that year. The last time a team let in so few in a Premier League season was in 2008/09 when three teams managed it. Tellingly, that was also the last season England had more than one representative among the final four - three of them in fact. Examine the goals conceded by the Premier League top three over time and it's clear that there has been a sea-change since 2009 that appears to have had a negative impact. From conceding under 0.7 goals per game throughout that period of European strength, the big clubs are now letting in upwards of a goal per game. It's proving costly.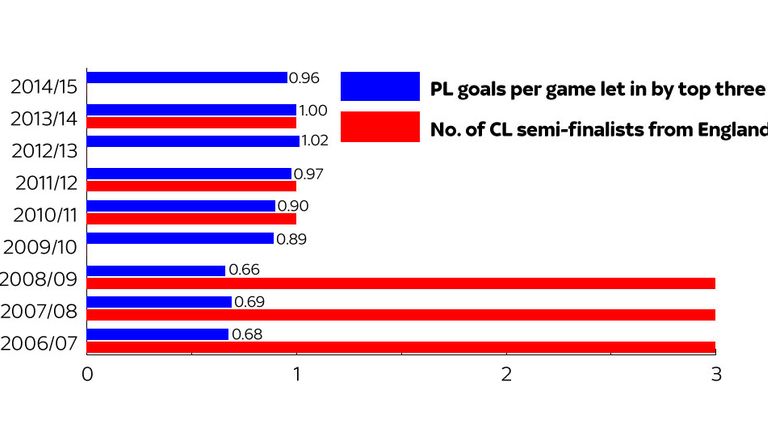 Where are the defenders anyway?
When English teams were on top the quality of the defensive combinations stood out. Nemanja Vidic and Rio Ferdinand helped keep two clean sheets against Barcelona in the semi-final in 2008. Then there were partnerships such as Sol Campbell and Kolo Toure, Jamie Carragher and Sami Hyypia, John Terry and Ricardo Carvalho. Indeed, the ageing Terry is arguably still the best defender in the country. For Carragher, it's a concern. "Defensively we're not at the level. You very rarely see an English team do what Monaco did away to Arsenal, where they just do that job. I think sometimes the way we play in the Premier League and we go for games, you very rarely see that in Europe. The real worry for me was watching Paris St Germain outpower Chelsea, a Jose Mourinho team. In the intensity of big games, we can't cope with foreign teams."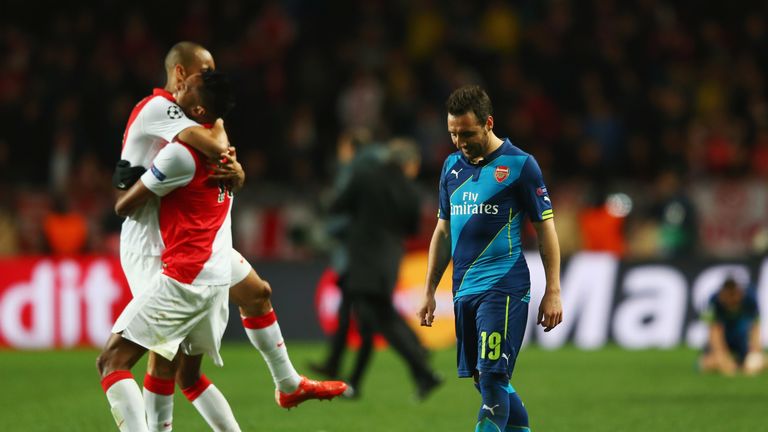 Tactical naivety
From Manchester City's uninspired 4-4-2 and Alex Oxlade-Chamberlain's stoppage-time error for Arsenal to Chelsea's inability to close a game out against 10 men, English teams have not helped themselves in the Champions League this season and the savvy of the teams of a decade ago feels a long way off. "In those eras when we dominated we had good players," said Carragher. "We still have good players now but we used to overpower other teams. We'd take the intensity of the Premier League into European games and teams we'd come up against couldn't handle it. We now can't handle the intensity of the foreign teams which I just find strange."
Style of play
Is the Premier League style of play now proving a hindrance? "My biggest concern is that when you watch some of the better teams in Europe they actually look tougher mentally, better physically and have more intensity," said Gary Neville on Monday Night Football. "Sometimes we're watching a game on a Saturday or Sunday and we're thinking it's exciting and it's fast paced. That's correct but when you get into the Champions League it's a different level so what we think is fast paced doesn't work when you're up there. The better teams can apply high pressure all game and I'm not sure we've got enough teams who can do that. We've got to increase the intensity of our big games in this country which will then reflect on the Wednesday nights when we go into Europe."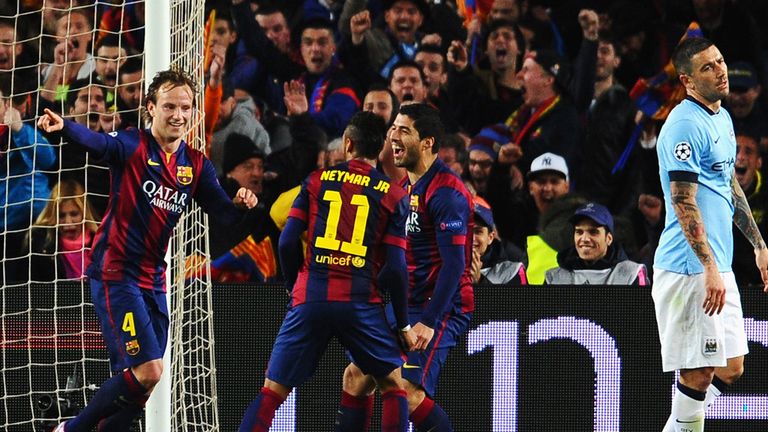 Too much domestic focus?
The investment at Manchester City has increased the pressure and left the likes of Arsenal, Chelsea, Liverpool and Manchester United – the four teams to reach a final in the Champions League era – potentially competing for only three places. With Tottenham perennially pushing them too, the Premier League demands attention. Perhaps it's revealing then that two of the last three Champions League triumphs by Premier League teams came from sides that actually finished outside of the top four. It's true of others too. "We had lost our determination in Serie A," said Carlo Ancelotti of Milan 2003 victory. "So our focus was now on the Champions League." With the vast sums at stake, are English clubs prioritising domestic competition longer into the season?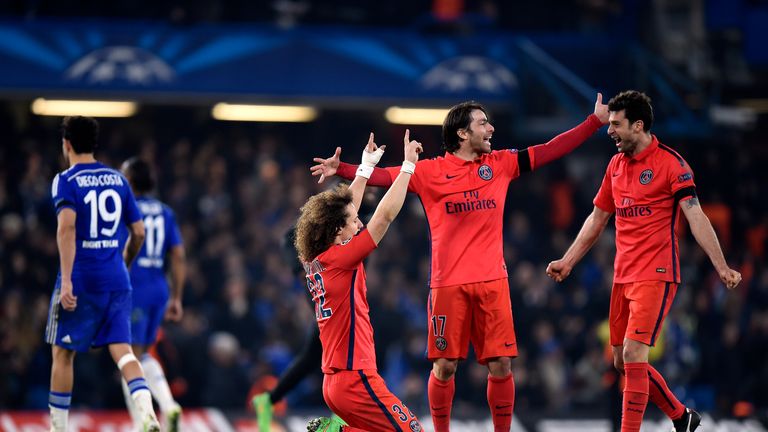 Winter break needed
Can they all be wrong? Managers might have given up calling for the winter break but many remain bemused by the insistence on English clubs playing through Christmas and New Year and then observing the national flagellation when those same teams begin to stutter towards the back end of the campaign. That's when trophies are dished out and while Chelsea's early season efforts look like carrying them over the finishing line domestically, in continental terms they've found themselves fading at precisely the point their rivals are beginning to feel the benefits of their mini pre-season. A fortnight off would surely be no panacea but could it really do any harm?
Don't underestimate luck
While talking up the achievements of the previous Premier League era, it's worth remembering that aside from the high watermark of 2008 when two English teams contested the final for the first and only occasion, the country's European victories have owed more than a little to fortune. There was the dramatic turnaround in 1999 when Bayern Munich squandered a host of chances to finish off Manchester United, the miracle of Istanbul in 2005 when AC Milan threw away a three-goal lead over Liverpool and Chelsea's astonishing against-the-odds ascent to glory in 2012. Cup competitions hinge on small margins and that's a consideration worth keeping in mind.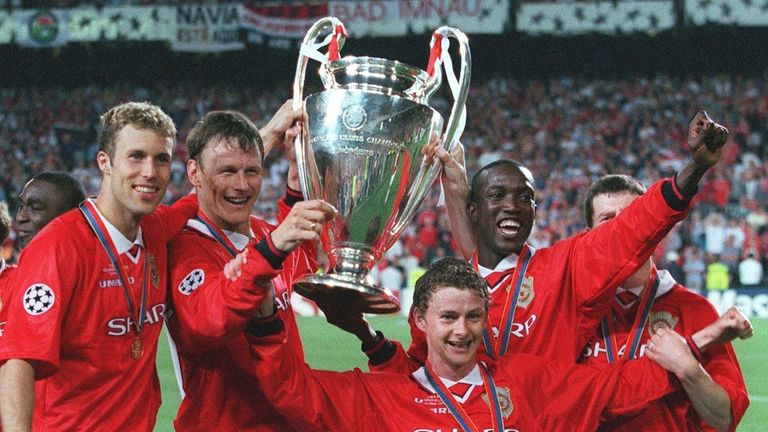 Football goes in cycles
At a risk of adding to that sense of complacency, maybe it's worth taking a long-term view. After all, English football has been here before and will be again. Written off ever since being humiliated by Hungary in 1953, almost 30 years later an English team was winning the European Cup for a sixth successive season with an Aston Villa team full of British players. There followed a struggle to adapt after the ban on English clubs but by 2008 we were watching an all-English final. The following year there were three English teams in the semi-final for a second successive season. Styles make fights but fashions change and with the finances to turn it around, English football will surely find a way to win again.