Former Fulham and Tottenham midfielder Sean Davis forced to retire
Former Fulham and Tottenham midfielder Sean Davis has been forced to retire from football through a knee injury.
By Soriebah Kajue
Last Updated: 25/09/12 10:10pm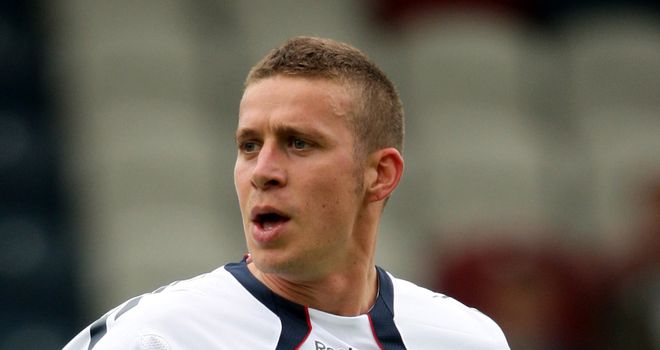 The 33-year-old joined Bolton in 2009 but sustained two serious knee injuries, which restricted him to just three appearances for the Trotters.
However, the former England Under 21 international is adamant he wants to remain in football, and far from this being the end, he feels it can be a new beginning for him.
"I've made the decision to retire from football but it's been something I've had time to think about and reflect on because of the amount of time I've been injured," he told skysports.com.
"For three years I've been out. I've tried coming back and it's not been quite right, that's something that is hard to take. I'm disappointed but I want to see what else is out there for me, I have to see it as an opportunity to do something else.
"I still want to be in the game and I believe I have a lot to offer, in what capacity, I'm not quite sure yet, but the idea of working with young players appeals to me."
Davis tried to revive his career last season with a short-term move to Bristol City in a final bid to extend his playing days.
Yet, that period only served to confirm his fears that he might have to hang up his boots.
"When I went on-loan to Bristol City, my knee was like a balloon after games," he added.
"After speaking to the experts, they've told me it will never be strong enough to withstand the intensity of games."
It's while talking about Fulham that Davis becomes most enthused. It's the club where he progressed through the ranks and one that he would later make 155 appearances for. He also holds the distinction of being amongst a select group of professionals that have played in all four divisions.
Spells at Spurs and Pompey followed but his affinity with Martin Jol's side remains as strong as ever.
"Fulham have been a big part of my life, I will be going down there to watch a few games and enjoy being a fan again," added Davis
It was under the tutelage of Jean Tigana that the Battersea-born midfielder really blossomed at Craven Cottage, and he now wants to inspire other youngsters from his area to replicate his feats.
"Someone told me recently that since I joined Fulham, no other player from Battersea has made it as a professional footballer from that area," he continued.
"There is so much talent in that area and if that is true, I would like to try and help change that. Growing up there were better players than me around, but maybe they didn't have the support and sadly fell by the wayside.
"I know exactly how to relate to these players and I believe that I could help them fulfil their potential. Working with young players definitely appeals to me and in time is something I will look at."